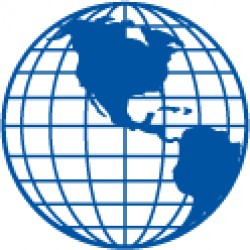 Drake University's Center for Global Citizenship is launching a public lecture series titled "Debating America's Role in the World" in which experts on foreign affairs will discuss a variety of topics including terrorism, the Iraq war and the Middle East, hunger, pandemics, energy and climate change.
The series of 14 lectures dovetails with a first-year seminar taught by David Skidmore, Drake professor of politics and international relations and director of the Center for Global Citizenship. Students in the seminar will attend most of the lectures, then discuss what they heard when the class meets again.
"Although the lectures are associated with my course, anyone can attend," Skidmore said. "In fact, we are seeking to attract as many students and community members as the auditorium can hold."
In addition to speaking at Drake, many of the experts also will give lectures at Grinnell College and the University of Iowa as part of a collaboration among the three schools and the National Security Network.
The Drake series will begin Tuesday, Sept. 11, with a lecture titled "See Ourselves, As Others See Us" by Andrew Nagorski, international senior editor of Newsweek magazine, and Christoph von Marschall, lead opinion editor at Der Tagesspiegel in Berlin, Germany. The lecture will take place from 12:30 to 1:45 p.m. in Bulldog Theater in Olmsted Center, 29th Street and University Avenue.
Born in Edinburgh, Scotland, to Polish parents, Nagorski attended school abroad while his father served in the U.S. Foreign Service. He received his bachelor's degree from Amherst College and studied at the University of Cracow, Poland. In addition to his contributions to Newsweek, Nagorski has served as a senior associate at the Carnegie Endowment for International Peace in Washington, D.C. His most recent book is "The Greatest Battle: Stalin, Hitler and the Desperate Struggle for Moscow That Changed the Course of World War II."
Von Marschall has been lead opinion editor at Der Tagesspiegel since 1995. He also worked at the Suddeutsche Zeitung in Munich as a correspondent in Hungary from 1989 to 1991. He holds a Ph.D. in Eastern European history from Freiburg University and is fluent in Polish, French and English. He was awarded a Kellen Fellowship in 1999 that enabled him to spend one month each working at The New Republic and The Wisconsin State Journal.
The schedule for the rest of the series is posted on the center's Web site.