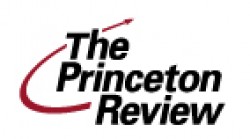 CONTACT: Lisa Lacher, 515-271-3119,
lisa.lacher@drake.edu
Drake University once again has been named a Best Midwestern College by Princeton Review and is featured in the Best Colleges: Region by Region section of PrincetonReview.com.
Drake is among 161 schools receiving the Best in the Midwest designation and one of 654 schools featured in the Best Colleges: Region by Region.
"We commend these institutions for their excellent academics and we believe our choices offer applicants and their parents in these regions a wide range of fine schools to consider applying to," Princeton Review Publisher and Editorial Director Robert Franek said in announcing the selections.
A few days ago, U.S. News & World Report magazine's annual college rankings were released, which showed Drake advancing to fifth in the "Great Schools, Great Prices" rankings and improving its score for academic quality and overall score in the Midwest Master's Universities category.
"We have enjoyed a great week in the ratings world and while outside validation of our education is always appreciated, what is so wonderful about this Princeton Review ranking is that our students themselves have played a role in the listing," said Tom Delahunt, Drake vice president of admission and financial aid. "Without our students having a positive experience, this listing would not be possible."
According to the Princeton Review, the colleges selected this year had to meet two criteria. First, they had to meet high standards for academic excellence within their region. Second, they had to be able to survey their students anonymously, either through an online survey or a paper survey, which the Princeton Review distributes and collects on campus.
In survey responses, Drake students said they value "small class sizes, great financial aid and awesome academic strength." The students also praised Drake's "excellent six-year pharmacy school" and "one of the best premedical programs in the Midwest." The School of Journalism and Mass Communication — especially its magazine program — also received high marks from students. "Courses are relevant and I really like the hands-on classes," one student said, adding "internship opportunities are plentiful."
Students described Drake professors as "incredibly knowledgeable, helpful and personable," and said, "They recognize individual interests and potentials, and work to maximize them."
According to the surveys, the typical Drake student is described as a "self-motivated" individual who "attends classes during the week, goes to study sessions, [and] knows how to have a good time on the weekends."
For more information, visit the Best Colleges: Region by Region section of PrincetonReview.com.