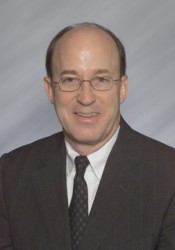 David S. Walker
FOR IMMEDIATE RELEASE

Aug. 6, 2007
CONTACT: Lisa Lacher, 515-271-3119, lisa.lacher@drake.edu
WALKER TO STEP DOWN AS DRAKE LAW SCHOOL DEAN NEXT MAY
David S. Walker, dean of Drake University Law School and the Dwight D. Opperman distinguished professor of law, has notified the University and the Law School that he will resign as dean at the end of the 2007-08 academic year and return to the faculty, Drake Provost Ron Troyer announced today.
"I deeply appreciate David Walker's outstanding service as dean of the Drake University Law School," Troyer said. "As a consequence of his efforts, the Law School has made significant progress and is in much better position today than it was when he assumed the position. We appreciate his tireless efforts on behalf of the Law School and Drake University." Drake will conduct a national search for a new dean with the goal of having that person join the Law School on June 1, 2008, Troyer said.
Walker has been dean since 2003 and previously served as dean from 1987 to 1996. "It has been an incredible privilege and honor to have had the opportunity not only once but twice to lead the Law School," Walker said. "I am grateful to have been able to work with our faculty, staff and students, our alumni and friends, and the University to move the school forward. It's a good time for the school to search for the next dean, and I have further personal and professional goals that I want to pursue."
During Walker's second tenure as dean, there were many positive developments in the Law School:
Six new faculty were hired, including two endowed chair positions — the James Madison Chair in Constitutional Law and the recently established Kern Family Chair in Intellectual Property.
The Law School prepared for and had its regular, seven-year site evaluation and inspection by the American Bar Association, by which it is accredited, and the Association of American Law Schools, of which it is a charter member.
Giving to the Law School Annual Fund increased from $155,000 in 2003 to $430,000 in 2007, and alumni participation increased 150 percent, bringing Drake near the top quarter of law schools in the frequency of alumni participation.
The Law School received $1.5 million from Law School graduate Wayne Kern and his wife, Donna Kern, enabling the school to establish the Kern Family chair in Intellectual Property Law, and a leadership commitment of $750,000 was secured from Pioneer Hi-Bred International Inc. to launch an Intellectual Property Law Center that will enhance the curriculum for students, serve central Iowa, and extend the Law School's reach nationally and internationally.
The Law School received $3 million from Law School alumnus Dwight D. Opperman to further endow the Opperman Scholar Program, and it took further steps to enhance the Opperman Scholar Association.
The Career Development Office was reorganized and is now staffed with two attorneys. Student satisfaction rates with the CDO improved dramatically and are very high as measured on a national survey, and placement rates have been excellent. For the last two years, respectively, 98 percent and 99 percent of those seeking positions have been employed — well above the national average.
Applications have increased despite a 25 percent decline in law school applications nationally over the last three years and an even greater drop in the state of Iowa. The Law School had a record number of applications this year and expects an entering class of 150 this fall with as strong or better academic profile.
The financial position of the Law School has improved and, among other things, scholarship assistance to students has increased by nearly 100 percent.
The Law School has worked closely with the nationally acclaimed American Judicature Society, which moved to Drake in 2003, to offer a joint speaker series, an annual symposium issue published in the Drake Law Review, internships for students, and opportunities for faculty scholarship and publication.
The school increased academic support for students, providing a full-time person in the Academic Success Program and providing additional support to graduates studying for the Bar Exam. For the last three test administrations, Drake Law School graduates taking the Iowa Bar for the first time have scored above the statewide average for first-time test takers.
To enhance support for diversity, the Law School has substantially increased scholarship assistance and recruitment; raised funds for, constructed and dedicated the National Bar Association Archives Room in Opperman Hall and Law Library; hired faculty and staff of color; and increased the diversity on the Board of Counselors from zero to 20 percent.
Dean Walker and the Law School faculty, in collaboration with the University provost, developed a new five-year strategic plan to move the Drake University Law School to even greater prominence.
Drake University President David Maxwell said, "Dean Walker's leadership over two terms as dean has had a profound impact on a distinctive, very special law school. We are very grateful for all that he has done as dean, and as a member of the University's academic leadership team. In the coming year, Dean Walker and I will work closely to solidify the gains that he and his colleagues have achieved, and to develop the resources that will fund the implementation of the Law School's strategic plan."
Walker plans to take a year's sabbatical leave in 2008-09 and will return to full-time teaching in fall 2009. Walker joined Drake in 1975 and specializes in corporate and business law. He is a past chair of the Iowa State Bar Association's Section on Business Law and currently serves as a member of the Council of the Business Law Section. In addition, he is one of Iowa's three commissioners on Uniform State Laws and has served on or chaired drafting committees on business organizations for the National Conference of Commissioners on Uniform State Laws.