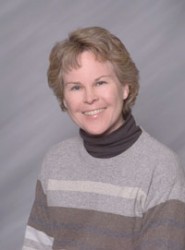 Kathleen Richardson, JO'76, LW'02
SJMC announces shift in leadership
Associate Professor of Journalism Kathleen Richardson, JO'76, LW'02, became the new director of the School of Journalism and Mass Communication on June 1. She succeeded Patricia Prijatel, GR'79, who retired as director and E.T. Meredith distinguished professor of journalism at the end of the spring semester. David Wright, GR'89, remains associate dean and associate professor.
"As much as we are indebted to Pat Prijatel for her service to Drake and the School of Journalism and Mass Communication, both she and I, along with the journalism faculty, are confident that Richardson will do a wonderful job as the new director," Dean Charlie Edwards said. "The school is in good hands."
Richardson has more than 20 years of professional experience working at the Des Moines Register as copy editor and copy desk chief, wire editor, news editor, features editor, book reviewer and columnist. She began teaching at Drake in 1997 and also serves as executive secretary of the Iowa Freedom of Information Council, which is headquartered in Meredith Hall.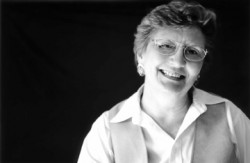 Patricia Prijatel
"Teaching at Drake and helping lead the J-School have been extremely rewarding, so leaving is bittersweet," Prijatel said. "Looking back on more than two decades worth of excellent colleagues and students, it has truly been a marvelous way to spend a career."
"Under Prijatel's leadership, the magazine program has grown from fewer than 20 students her first year to more than 120 magazine majors now," Edwards said. "She has turned the magazine sequence into an award-winning program of national prominence and has brought extensive resources to the School of Journalism, not least of which is development of the E.T. Meredith Center for Magazine Studies."
Prijatel's 23-year career at Drake has been marked by accolades such as receiving Drake's Madelyn M. Levitt Teacher of the Year Award and the Burlington-Northern Junior Teacher Award, both University-wide honors for classroom excellence. She was named the E.T. Meredith distinguished professor of journalism in 1997 and director and dean of the SJMC in 2005.
Prijatel is co-author of "The Magazine from Cover to Cover," a textbook used in more than 70 universities throughout the world. Prijatel and her collaborator, Sammye Johnson of Trinity University, recently published a second edition of the book.
Drake will conduct a national search during the 2007-08 academic year to find a successor for head of the magazine program. Rick Tapscott, former managing editor of the Des Moines Register, will join the SJMC as a visiting adjunct professor in the news-Internet program. Lori Blachford, former managing editor of Country Home magazine, will continue to teach magazine courses as an adjunct instructor. Angela Renkoski will continue to direct the E.T. Center for Magazine Studies and the Meredith Apprenticeship program and teach courses within the SJMC.