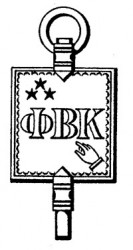 CONTACT: Lisa Lacher, 515-271-3119, lisa.lacher@drake.edu;

Kelly Gerald, The Phi Beta Kappa Society, 202-745-3239, kgerald@pbk.org
Drake University is one of 11 colleges and universities selected to participate in "Deliberation About Things That Matter," a series of events sponsored by the Phi Beta Kappa Society for teaching and learning deliberative skills through the discussion of major issues of meaning or value.



For 230 years, Phi Beta Kappa has advocated excellence in the liberal arts and sciences. "Deliberation About Things That Matter" emphasizes the first purpose of the society — to encourage the application of learning and scholarship in the examination of important topics.
"I'm thrilled that Drake was chosen as one of a few Universities across the nation to take part in this project because it shows confidence in Drake's ability to connect groups across campus and thoughtfully explore the deliberation process," said Lisa West, faculty adviser for Drake's chapter of Phi Beta Kappa.



Events at Drake and the other participating campuses will be funded by a grant of $100,000 to the Phi Beta Kappa Society from the Teagle Foundation. The other colleges and universities selected for the program are Arizona State University, Carnegie Mellon University, Colorado College, Hendrix College, Hope College, Stetson University, Wabash College, the University of Texas at Austin, the University of Vermont and Washington State University.
"A main goal is to work collaboratively with other groups on campus to explore deliberation as a style of learning," said West, assistant professor of English. "Through this series of partnership events we will explore what deliberation is and how it contrasts with other ways of talking about informed decision making." West said Drake would place special emphasis on the relationship between individual morality and the perception of 'sound arguments.'



Drake's first speaker in the series will be Morris P. Fiorina, a senior fellow at the Hoover Institution and the Wendt Family professor of political science at Stanford University. He is scheduled to visit Drake Sept. 20-21. Fiorina's research focuses on legislative and electoral processes with particular emphasis on the ways in which political institutions and procedures facilitate or distort the representation of citizen preferences.
Several other speakers and events will follow, with more details to be announced this summer.
"This is a fantastic opportunity for both teachers and students," West said. "Drake has a strong interest in exploratory pedagogy in the liberal arts. We see liberal arts as linked to citizenship as well as learning. This program will help us to develop that connection."



In all cases, the partnerships will engage students and faculty in deliberative activities. They will also observe and analyze those activities with the aim of coming to understand what happens when people deliberate well, how people learn the skills involved and how they acquire the disposition to use those skills. Another of the society's goals is to produce a white paper of general interest to share with others what has been learned.



The society also aims to strengthen the role of the chapters involved on their campuses and to raise the visibility of Phi Beta Kappa as a champion of the liberal arts and sciences.



Phi Beta Kappa has awarded chapters at 276 institutions and has 500,000 members throughout the country. Its mission is to champion education in the liberal arts and sciences, to recognize academic excellence and to foster freedom of thought and expression. Among its programs are academic and literary awards, lectureships, a fellowship, a professorship and publication of The American Scholar, an award-winning quarterly journal.