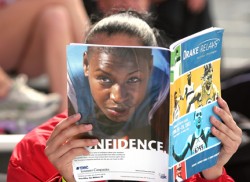 The 98th running of the Drake Relays was blessed with sunny skies, the 42nd consecutive sell-out Saturday session and a slew of Drake Relays records.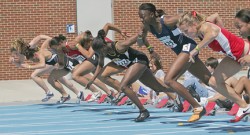 The record-setting times achieved over the weekend included 16 Drake Relays bests, one Drake Relays tie, three world records, six top collegiate marks and four 2007 American records.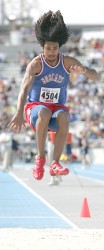 The 16 Drake Relays records set were the most since the 1985 Drake Relays, when 18 records were set.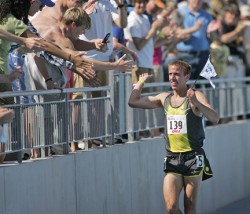 Alan Webb trots a victory lap after running a 3:51.71 mile during the Saturday session of the Drake Relays, breaking Steve Scott's meet record of 3:55.26 set in 1979 and the world's best time ever ran in the month of April of 3:52.14.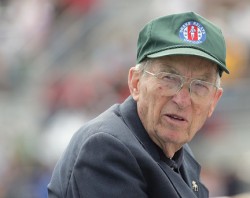 Paul Morrison, JO'39, who has been a member of the Relays Committee since 1946, attends his 69th Drake Relays.