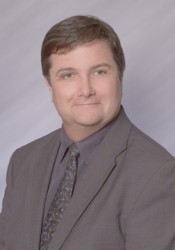 John Burney
John Burney, dean of the College of Arts and Sciences, has been appointed to the new position of associate provost for curriculum, faculty development and assessment, Provost Ronald Troyer announced recently.
Burney will begin his new post this summer. An interim dean of the College of Arts and Sciences will be named after consultation with the faculty.
"John Burney has performed exceptionally the past four years as dean of the College of Arts and Sciences," Troyer said. "He will now take on an assignment that is critical for the University's future and I am confident that he will excel in his new position."
Burney will provide leadership to promote an exceptional learning environment for students and faculty members and coordinate all activities related to the Drake Curriculum. He also will direct the First-Year Seminar Program and develop plans for an Institute for Creative Teaching and Learning. He will oversee University-level faculty development activities and pursue grant and donor support for faculty development programs and the Drake Curriculum. He also will coordinate efforts to ensure that the learning goals identified by the University as part of its mission are achieved. In addition, he will teach one course each semester and lead Drake's Higher Learning Commission Academy Assessment Team.
"I look forward to this exciting opportunity to work with Drake's faculty and staff from across the university to continue to extend our exceptional learning environment and to help make Drake a national model for innovative teaching and learning," Burney said.
Since joining Drake in 2003, Burney has played a key role in the renovation of classrooms and science laboratories and the expansion of electronic classrooms. He also has been instrumental in enhancing the Drake Curriculum and developing a new initiative on engaged citizenship and ethics in a global society. He chairs one of Drake's accreditation committees and heads the Drake team for the Higher Learning Commission's Academy for Assessment of Student Learning.