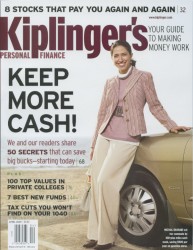 Drake is the only private university in Iowa listed in "The Kiplinger 100: The Best Values in Private Institutions Across the Country." The rankings, based on academic quality and affordability, appear in the current issue of Kiplinger's Personal Finance magazine.
The Kiplinger 100 ranks the top 50 universities and the top 50 liberal arts colleges in two separate tables. Drake ranks 40th among private universities nationwide and offers an average aid package of $10,719 to students who need financial assistance. Plus, 61 percent of the average aid packages came from grants or scholarships.
"Our high ranking demonstrates Drake's commitment to maintain a high-quality education that is more affordable than many students and families realize," said Tom Delahunt, Drake vice president for admission and financial aid. "Approximately 98 percent of Drake students receive financial assistance, including merit- and need-based assistance. Each year more than $50 million in financial assistance is provided to Drake undergraduate students."



The Kiplinger 100 rankings are posted at www.kiplinger.com/tools/privatecolleges.