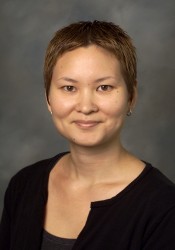 Jennifer Perrine
CONTACT: Katie Knorovsky, 515-271-1834, katie.knorovsky@drake.edu
Jennifer Perrine, assistant professor of English at Drake University, will do a reading from her new book of poetry, "The Body is No Machine," which came out this month by New Issues Poetry & Prose. Perrine's presentation, which is free and open to the public, will begin at 8 p.m. Thursday, March 29, in the Reading Room of Drake University's Cowles Library, 28th Street and University Avenue.
"The Body is No Machine" is Perrine's debut book and examines the human body in various states of transformation, including pregnancy, gender reassignment, illness and aging. It draws on scientific, religious and philosophical discourses about the body, exploring the tensions and compatibilities among these ideas.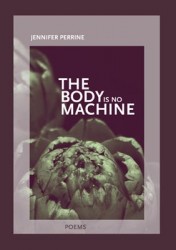 Perrine's poems have also appeared in numerous literary journals, including Southern Poetry Review, River Styx, Nimrod and RHINO. In addition to poetry, her areas of scholarly interest include gender studies, queer theory, Holocaust studies and translation. She is currently at work on a second collection of poetry and a memoir. Perrine was previously the poetry editor for The Southeast Review at Florida State University.
The event is part of the Spring Drake Writers and Critics Series. Dan Chaon, author of "You Remind Me of Me," will conclude the series at 7:30 p.m. Thursday, May 3, in the Reading Room of Cowles Library.
The Drake Writers and Critics Series is sponsored by the Drake English Department and made possible by a grant from the Drake Center for the Humanities. For more information, contact Dina Smith at 515-271-3127 or dina.smith@drake.edu.