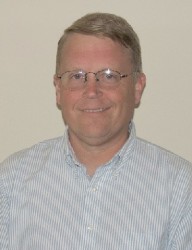 Steve Larson
Alumni educators and seniors to be honored at annual dinner
The Annual School of Education's Alumni Awards and Senior Recognition Dinner pays tribute to three dedicated educators who reach beyond the classroom to benefit the community.
This year's outstanding educators will be honored Thursday, March 8, along with the School of Education's undergraduate class of 2007. The reception will begin at 6 p.m. followed by dinner and a program at 6:30 p.m. in Parents Hall, Olmsted Center.
Awards will be presented to:
Tom Andersen, GR'73, '88, of Des Moines, who works for the Iowa Department of Education as a consultant for Equity in School Improvement.
Judge Constance Cohen, ED'72, GR'77, LW'86, of Clive, who serves on the Iowa Juvenile Court bench. She previously taught elementary school and was an administrator.
Jim Heslop, ED'54, of Banning, Calif., who retired as assistant superintendent of the Banning School District in 1989 and serves as a consultant to the district.
"All three awardees are life-long educators who have taken their passion for education beyond the classroom to have an impact on the community around them," said School of Education Dean Janet McMahill.
In addition to the awards presentation, the dinner will feature a keynote address by Steve Larson, senior technical learning consultant for Pioneer Hi-Bred International Inc. In his 13 years at Pioneer, Larson has held positions in the human resources and information management divisions in various management, consulting and learning/development roles. He is currently responsible for technical development and skill enhancement for employees in the company's research division.
The evening is made possible by a generous gift from Helen Schott, ED'42, and her late sister Marie Hasch, ED'46.
The cost is $25 per person. Reservations may be made by contacting Tracy Bainter at 515-271-2183 or tracy.bainter@drake.edu.