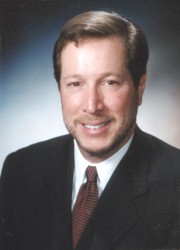 President David Maxwell
CONTACT: Lisa Lacher, 515-271-3119, "mailto:lisa.lacher@drake.edu"
From homeland security to religion to Russian literature, Drake University's Billie and Robert D. Ray Lifelong Learning Society offers myriad opportunities for senior citizens to explore new subjects during the spring semester.
Drake University President David Maxwell, a widely published scholar of Russian literature, will share his expertise with the RaySociety by leading a discussion of "Crime and Punishment" by Fyodor Dostoevsky. The first two discussion sessions are full, but a third has been added for the morning of March 7. These sessions are open to RaySociety members at no charge.
Drake College of Arts and Sciences Dean John Burney, who has taught many courses on European history, will conduct a class on finding a path to peace in Northern Ireland. The class will meet from 1 to 2:30 p.m. Feb. 13, 20 and 27.
Other new courses offered this spring are:


Culture of the Great Depression


Living Your Faith in Des Moines: A Non-Christian Perspective


Security in the Heartland: The Iowa Response


Spirituality, Sexuality and Seniors


Surveying the Sports Spectrum


The "New" Library


Understanding Basic Criminal Law


Voyages of Discovery: In Our Solar System
The full spring course schedule is posted on the RaySociety Web site at www.drake.edu/raysociety. Membership costs $50 a year (June 1 through May 31) and classes are $25 each. Those who join in the middle of the academic year may take one free class during the spring semester. The first class of the spring semester, Introduction to Microsoft Word, starts on Jan. 22.
Social events are a popular part of the RaySociety and the spring semester offers numerous activities. On Friday, Jan. 26, Drake Jazz Ensemble I will give an informal concert and swing dance at 7 p.m. in Parents Hall in Olmsted Center. The RaySociety is co-sponsoring this event, which costs $10, along with the Friends of Drake Arts.
For more information about RaySociety classes and events, contact Teresa Bartschat at 515-271-1847 or
teresa.bartschat@drake.edu
.