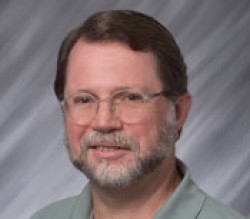 CONTACT: Lisa Lacher, 515-271-3119, lisa.lacher@drake.edu
James L. Dodd, professor of accounting at Drake University, has been awarded a Fulbright Scholar grant to lecture at the University of Iceland in Reykjavik during the spring semester, according to the U.S. Department of State and the J. William Fulbright Foreign Scholarship Board.
He will be teaching two courses in the graduate accounting program. This will be Dodd's second Fulbright experience. His first Fulbright grant enabled him to guest lecture and conduct research at Norges teknisk-naturvitenskapelige universitet (NTNU) in Trondheim, Norway, in 1999-2000.
"Experiencing another culture, especially in a Norwegian academic setting, was something I really enjoyed," Dodd said. "So, I decided to apply for another Fulbright. The award that seemed to best complement my area of interest was once again in one of the Nordic countries: Iceland. I feel that I am very fortunate to receive the support that a Fulbright award provides. I am once again looking forward to the opportunity to learn from another culture and to share my experiences in my courses at Drake."
While on sabbatical this year, Dodd also has been working on the seventh edition of the textbook "Accounting Theory: Conceptual Issues In a Political and Economic Environment." He's collaborating with Drake co-authors Harry Wolk, the Aliber professor emeritus of accounting, and John Rozycki, associate professor of finance.
Dodd is one of approximately 800 U.S. faculty and professionals who will travel abroad this year through the Fulbright Scholar Program, which was established in 1946 to build mutual understanding between the people of the United States and the rest of the world. Recipients are selected on the basis of academic or professional achievement, as well as demonstrated leadership potential in their fields.