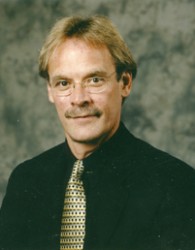 Robert Meunier
CONTACT: Lisa Lacher, 515-271-3119, lisa.lacher@drake.edu
Drake University Choral Ensembles and the Westminster Presbyterian Church Oratorio Choir and Orchestra will join forces in a concert at 3 p.m. Sunday, Dec. 10, in the Performing Arts Hall, Harmon Fine Arts Center, 25th Street and Carpenter Avenue.
The program includes "Un Cantate de Noel" by Arthur Honegger and the "Many Moods of Christmas, Suite 1," by Robert Shaw and Russell Bennett. Randal Buikema, who is teaching at Drake this year, will be the guest conductor.
The fall concert season will conclude with a Drake Symphony Orchestra performance under the direction of guest conductor Clarence Padilla at 8 p.m. Tuesday, Dec. 12, on the Jordan Stage in Sheslow Auditorium in Old Main, 2507 University Avenue.
The orchestra will feature Robert Meunier, Drake associate professor percussion and director of bands, in the Concertino for Xylophone and Orchestra by Toshiro Mayuzumi. The program also includes music by Copland, Milhaud and Hanson.
Both concerts are free and open to the public. For more information, call 515-271-3975.