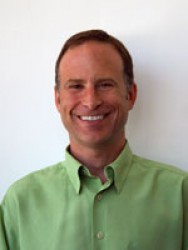 CONTACT: Lisa Lacher, 515-271-3119, lisa.lacher@drake.edu

Drake University's School of Management and Communication will host Frank Maher, group president of The Integer Group-Midwest, for its Executive in Residence series on Wednesday, Nov. 15.
In addition to meeting with students and faculty in the fields of business and journalism, Maher will give a free public lecture on "Applied Leadership" at 7 p.m. Nov. 15 in Bulldog Theater in Olmsted Center, 29th Street and University Avenue.
The Integer Group is the fifth largest retail promotion agency in the nation, with offices in Des Moines, Denver, Dallas, New York and Cleveland employing a workforce of 1,043 marketing professionals.
Maher joined the agency in 2002 and is group president of the Dallas and Midwest offices. He has spent 20 years in both the client and agency sides of the business and boasts a wide spectrum of experience, from national consumer package goods to niche category marketing and advertising campaigns. Maher has worked on Fortune 100 brands such as Gatorade, John Deere, 7UP and Quaker Oats Cereals.
Founded in 1993, The Integer Group creates campaigns to support promotional, retail and field marketing for such clients and categories as beverage, packaged goods, telecommunications, financial services, fast food, home shelter, home appliances, sports apparel, eyewear, jewelry and agribusiness.
The School of Management and Communication at Drake encompasses the College of Business and Public Administration and the School of Journalism and Mass Communication.