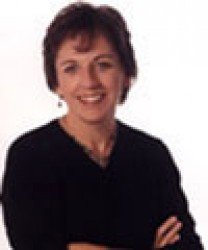 Mary L. Dudziak
Mary L. Dudziak, the Judge Edward J. and Ruey L. Guirado professor of law, history and political science at the University of California Law School, will give a lecture at Drake Law School at 4 p.m. on Monday, Jan. 29, 2007.
Dudziak's lecture, which is free and open to the public, is titled "Exporting American Dreams: Thurgood Marshall's African Journey."
As a legal historian, she draws on research focusing primarily on international approaches to American legal history. She has written extensively about the impact of foreign affairs on civil rights policy during the Cold War and other topics in 20th-century American legal history.
Dudziak earned her AB from the University of California, Berkeley, and her JD, MA, M.Phil. and PhD in American Studies from Yale University. Prior to joining the USC Law faculty in 1998, she was a law clerk for Judge Sam J. Ervin, III, of the 4th U.S. Circuit Court of Appeals, and a professor of law and history at the University of Iowa.
She was the William Nelson Cromwell visiting professor of law at Harvard Law School in 2005-06 and will be a visiting scholar at the Kennedy School of Government at Harvard in 2006-07.
The lecture is sponsored by the Drake Law School Constitutional Law Center, which also will host a symposium on "The 'Undemocratic' American Constitution" on Saturday, April 7, 2007, from 9 a.m. to 1 p.m.
Speakers will include Sanford Levinson, the W. St. John Garwood and W. St. John Garwood Jr. centennial professor of government at the University of Texas School of Law, as well as several other nationally known scholars.