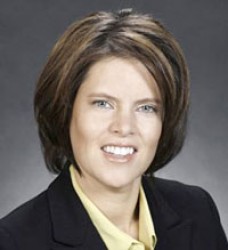 Christine Branstad
Christine Branstad, LW'94, was recently appointed as director of legal network management and development at ARAG, a leading legal services provider based in Des Moines.
Branstad received her bachelor's degree from the University of Iowa. As a student at Drake, she served as a student attorney for the Drake Legal Clinic and was a professor's research assistant as well as a judicial intern. Branstad also clerked for a civil litigation attorney and worked for the Iowa Academy of Trial Lawyers.
Prior to joining ARAG, Branstad worked in private practice. Her background includes civil litigation and family law. She tried more than 50 jury trials as an assistant Jasper County attorney in Newton, Iowa, and was appointed the area drug prosecutor for a task force of multiple law enforcement agencies.
Her responsibilities as director include facilitating the recruitment, retention and support of ARAG's Attorney Network.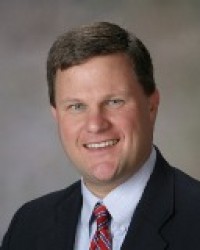 Robert J. Buckley
Robert J. Buckley, LW'96, was recently chosen by Missouri Lawyers Weekly as one of 16 Up & Coming Lawyers for 2006.
Buckley is a partner at Oliver Walker Wilson LLC in Columbia, Mo. He handles medical malpractice cases and represents the doctors and organizations that are sued.
Buckley received his undergraduate degree from University of Missouri-Columbia in 1993 and previously worked as an associate at Sherman, Taff & Bangert PC in Kansas City, Mo., and Ford, Parshall & Baker LLC in Columbia, Mo.
In selecting the 16 Up & Coming Lawyers for 2006, Missouri Lawyers Weekly looked for attorneys who dedicate themselves to a vocation, not merely a job, and who contribute to the legal profession and to their communities. The publication also sought out lawyers who take pride in helping their clients and who believe being a lawyer means more than winning a big verdict or writing a killer contract.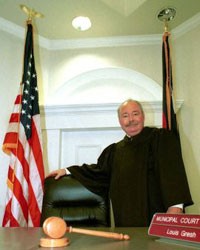 Louis A. Gresh
Magistrate Louis A. Gresh, LW'82, was selected to receive the 2006 Judicial Excellence Award by the Colorado Judicial Institute, a non-profit citizens' group dedicated to excellence in Colorado's courts.
The award is presented to one district court judge, one county court judge and one magistrate annually chosen on the basis of their performances both in the courtroom and throughout the law community.
Gresh joined the Eighteenth Judicial District of Colorado in 1986 and sits on the Douglas County, Colo., bench as well as being a municipal judge in Castle Rock, Larkspur and Lone Tree. He draws on an extensive background in family law to effectively run court proceedings.
Gresh's wife, Marlene Triggs Gresh, is a 1983 graduate of Drake University Law School.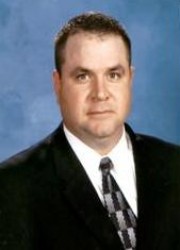 Joel A. Miller
Joel A. Miller, LW'05, was appointed associate judge for the Worth County, Missouri Circuit Court on Aug. 10 by Gov. Matt Blunt after winning the Republican primary election on Aug. 8. Miller, 36, was sworn-in on Sept. 1 by Roger Prokes, presiding judge of the Fourth Judicial Circuit of Missouri.
Miller is a lifelong resident of Worth County, Mo. Before attending law school, Miller served as director of the Northwest Missouri Regional Council of Governments in Maryville, Mo.
Judge Miller will preside over domestic cases, civil disputes under $25,000, misdemeanor criminal matters, felony preliminary hearings, probate and all other matters as assigned by the presiding judge of the Missouri Supreme Court.