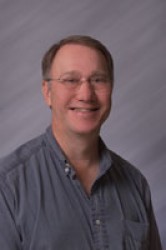 Robert Stensrud
Robert Stensrud, an associate professor of education at Drake, will receive the Governor's Award from the Iowa Commission of Persons with Disabilities in a ceremony on Friday, Oct. 6. Gov. Tom Vilsack and Lt. Gov. Sally Pedersen will present the award beginning at 3 p.m. in the State Capitol Rotunda.

Stensrud served as a counselor in a state mental institution and guided many individuals with learning and social disabilities before becoming director of the National Rehabilitation Institute during his 20 years at Drake. Stensrud has secured millions of dollars in grants to promote disability education programs, and has published over 40 articles in professional journals on rehabilitation counseling, management, and related topics.

"Dr. Stensrud has been the 'wind beneath the wings' of many of us working in the disability field in Iowa, as well as across the country," said Suzie Paulson, a graduate student who nominated Stensrud for the award. "It is not easy to find champions today who will set aside their own agendas and do battle for others. I think that is exactly what Dr. Stensrud has done."

The Governor's Award is the state's highest honor given to an Iowan who is dedicated to enhancing the empowerment and employment of persons with disabilities. The recipient has demonstrated outstanding achievements in the advancement of work opportunities and made significant contributions to increase public awareness of disabled Iowans.