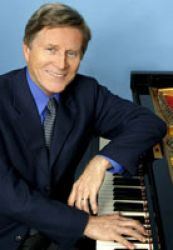 CONTACT: Lisa Lacher, 515-271-3119, lisa.lacher@drake.edu

Ralph Votapek, renowned pianist and grand prize winner of the first Van Cliburn International Piano Competition, will teach a master class for Drake University and Graceland University students on Monday, Oct. 2. The class, which is free and open to the public, will be held from 1 to 3 p.m. at Drake's Sheslow Auditorium in Old Main, 2507 University Ave.
"I was fortunate enough to have studied piano with Mr. Votapek and I can honestly say that his impeccable model of excellence as an instructor and performer continue to serve as a great source of inspiration as my career continues to unfold," said Nicholas Roth, assistant professor of piano at Drake. "He is truly one of a kind and we are very grateful that he is willing to share his expertise with our students."
Votapek has frequently performed with the Boston Pops, the Philadelphia Orchestra, New York Philharmonic, Pittsburgh Symphony and San Francisco Symphony. His career has brought him to several far-away locations, including London, Monte Carlo, Lisbon and St. Petersburg. He studied at the Wisconsin Conservatory, Northwestern University, the Manhattan School of Music and the Juilliard School.
Votapek's master class is part of a week-long trip to the Des Moines/Ames area. For more information, contact Roth at 515-271-2857 or nicholas.roth@drake.edu.