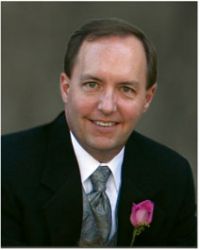 CONTACT: Lisa Lacher, 515-271-3119, lisa.lacher@drake.edu
Sandra Soria, executive editor of Country Home magazine, and Sheldon Ripson, news director of KPLR-TV in St. Louis, have been named Alumni of the Year for 2006 by the Drake University School of Journalism and Mass Communication.
Soria, who graduated with a major in magazine journalism in 1982, has held editorial positions on a variety of Meredith Corp. magazines for more than 20 years and managed the design content of the Emmy-winning "Better Homes and Gardens Weekly" syndicated television show. While she has been executive editor, Country Home has reached a circulation of more than 1.2 million and was a finalist for the prestigious National Magazine Award in 2005.
Despite her demanding career, Soria has been generous with her time and wisdom as a mentor for young journalists. She frequently speaks to Drake magazine classes and most recently addressed the Ed On Campus group, explaining the redesign of Country Home.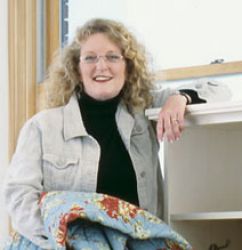 Ripson, who graduated in 1983 with a broadcast news emphasis, has been a television reporter, anchor and news director in six cities. He has served in his present capacity as news director of Tribune-owned KPLR -TV in St. Louis since 1998. KPLR received Regional Emmys for Best Newscast in both 2004 and 2005.
Ripson maintains a great interest in the School of Journalism and Mass Communication and has been generous in sharing his resources with faculty members. He also has spoken to many classes and helped teach the Radio News class when the professor had jury duty.
Soria and Ripson will be honored at 7 p.m. during the school's Alumni Reunion, which will be held from 6 to 9 p.m. Friday, Sept. 29, at Blank Park Zoo Discovery Center. The awards ceremony will take place at 7 p.m. The event is free, although there will be a cash bar. For more information and reservations, call 515-271-3194 or visit here.