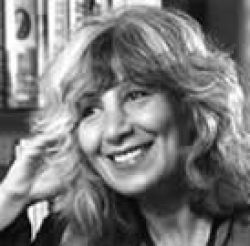 Mimi Khalivati
CONTACT: Lisa Lacher, 515-271-3119, lisa.lacher@drake.edu
Three poets from the University of Iowa's International Writing Program will participate in a panel discussion on "Writing With (And Against) National Identity" at Drake University on Thursday, Sept. 7.
The event, which is free and open to the public as part of Drake's Writers and Critics Series, will start at 2:30 p.m. in the Cowles Library Reading Room, 28th Street and University Avenue. A reception will follow.
The writers on the panel will be Gentian Çoçoli of Albania, Doris Kareva of Estonia and Mimi Khalvati, a native of Iran who now lives in England.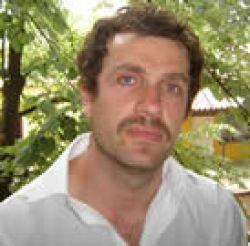 Gentian Çoçoli
Çoçoli has published three collections of poetry, most recently "Human Soil" (2006). He has translated several contemporary American poets and won a prize for his translation of Seamus Heaney. In 2001 his "Circumference of Ash" was selected a Best Poetry Book of the Year by the Ministry of Culture. The founder of the literary journal Aleph Review and of the publishing house Aleph Publishing, he currently heads the Culture and Art Department in Albania's Ministry of Culture, Youth and Sports.
Kareva has published 13 poetry collections, most recently "Shape of Time" (2005). Her poems have been translated into 15 languages. In 2003 her collection "Mandragora" was staged by Tallinn City Theatre. Kareva has edited anthologies of Estonian poetry and translated the work of Auden, Beckett, Dickinson and Shakespeare. After winning the State Cultural Prize in 1993, she launched Straw Stipend, which provides publication funding for 10 young Estonian poets. She currently serves as secretary general of the Estonian National Commission for UNESCO.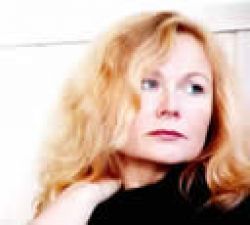 Doris Kareva
Khalvati, who was born in Tehran and grew up on England's Isle of Wight, has published several poetry collections, including "Mirrorwork" (1995), which received an Arts Council Writers' Award. Active as an actor and director in both the United Kingdom and Iran, she has founded Matrix, a women's experimental theatre group, and co-founded Theatre in Exile. She is also the founder of the Poetry School in London.
For more information about the panel discussion at Drake, contact Dina Smith at 515-271-3127 or dina.smith@drake.edu.