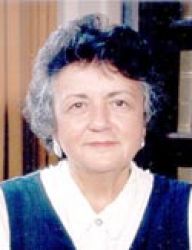 Shirley S. Abrahamson
CONTACT: Lisa Lacher, (515) 271-3119, lisa.lacher@drake.edu
The next generation of Drake University Law School and graduate school alumni will don their caps and gowns for the commencement rites of passage this weekend.
Wisconsin Supreme Court Chief Justice Shirley S. Abrahamson will give the commencement address at the Drake University Law School's 125th commencement ceremony at 7 p.m. Saturday, May 13, at the Drake Knapp Center, 2525 Forest Ave.
Approximately 160 law students will be honored at the ceremony, which will be preceded at 6:45 p.m. by a formal procession of law students and faculty wearing academic regalia from Opperman Hall and Law Library to the Drake Knapp Center.
Abrahamson became the first woman on the Wisconsin Supreme Court when she was appointed in 1976. She was elected to a 10-year term in 1979 and was re-elected in 1989 and 1999. She has served as chief justice since 1996. Before her appointment to the court, she practiced law in Madison, Wis., for 14 years, taught as a faculty member of the University of Wisconsin Law School and lectured at Marquette University Law School.
Chief Justice Abrahamson is widely known and has received myriad honors for her service, leadership, and dedication to the rule of law and improvement of the administration of justice. She is the author of numerous articles on such topics as state constitutional law, victims' rights, juries, and judicial independence. She is an elected fellow of the American Academy of Arts and Sciences, the American Philosophical Society and the Wisconsin Academy of Arts and Sciences. In 2004, in recognition of her distinguished judicial service in the course of her career on the Wisconsin Supreme Court, the American Judicature Society conferred upon her the Dwight D. Opperman Award for Judicial Excellence.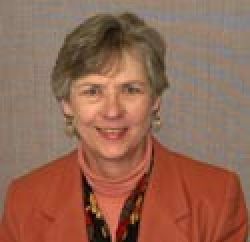 Marion V. Panyan
Approximately 450 graduate students in the fields of business, education and pharmacy will be honored at Drake's 125th Graduate Commencement Ceremony, which starts at 2 p.m. Sunday, May 14, in the Drake Knapp Center. Marion V. Panyan, the Mary Collier Baker distinguished professor of education at Drake, will give the commencement address.
Before coming to Drake in 1990, Panyan taught at Johns Hopkins University, Winthrop College and the University of North Carolina. She is a member of the Council of Exceptional Children, the American Association on Mental Retardation and the Association of Supervision and Curriculum Development. She also served as president of the Technology and Media Division of the Council of Exceptional Children.
Panyan's publications and presentations have focused on applied behavior analysis, teacher training, technology integration and multiple intelligences. She is co-author of "Positive Behavior Support in the Classroom: Principles and Practices." She serves as a mediator for the state of Iowa in helping parties to resolve parent-school district differences. She also teaches special education and early childhood courses.