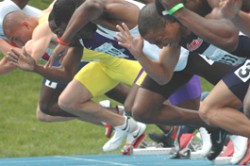 The Drake Relays will be the backdrop for one of the grandest celebrations in University history on Friday, April 28 as Drake celebrates its 125th anniversary and the re-opening of revitalized Drake Stadium.

When the regular session of the races end at approximately 4:45 p.m., Drake invites all fans, alumni and friends onto campus to the Helmick Commons area between Hubbell Dining Hall and Olmsted Center. The Drake Jazz Band will play as Anderson Erickson ice cream and cupcakes are served. Drake President David Maxwell will give a brief address to the crowd.

The stadium will re-open for the first-ever Friday night session of the Relays at about 5:30 p.m. Ticket holders for the evening session will be greeted by a spectacular surprise in the center of the stadium field.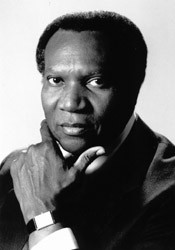 Simon Estes
Prior to the evening races, renowned opera singer and Iowa native Simon Estes will officially open the 97th running of the Relays by singing the national anthem at approximately 6:05 p.m.

At about 6:15 p.m., evening track events begin including the 4×100 high school boys and girls preliminaries and the 4×200 university-college men's and women's finals.

At 7:30, Estes, who holds an honorary doctor of human letters from Drake, will narrate a video presentation to be shown on the new stadium scoreboard to kick-off the opening ceremonies.

Next, a parade of athletes will circle the track displaying flags from their home schools, states and about 40 international countries.

Behind the Iowa flag will be elementary, middle school and high school students from across Iowa. Teams from Iowa colleges and universities will also be represented in the parade.

Then 10 specially selected individuals will carry a torch into the stadium lighting a cauldron placed in the southwest corner of the Stadium.

Estes will close out the opening ceremonies by singing "God Bless America."

The ceremonies will be followed by the beloved middle school shuttle relay in the center on the stadium infield

At the end of the evening, approximately 9:35 p.m., there will be a 10- to 12-minute fireworks display to conclude this grand celebration of Drake, the Drake Relays and a partnership with Des Moines that has flourished across 125 years.