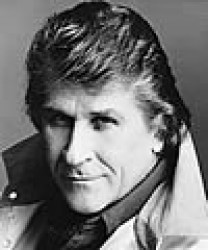 Sherrill Milnes, FA'57, GR'58
The singing voices of Drake Fine Arts alumni can be heard in the most prestigious venues across the world – and they take time to visit their alma mater on occasion.

Sherrill Milnes, who earned his bachelor's in music from Drake in 1957 and a master's the following year, imparted a lifetime of wisdom and passion in a special appearance at Drake on March 30.

Milnes, a baritone who has retired from singing, conducted a master class for Drake voice students. He has more than 70 recordings on major labels, has worked extensively with young singers, leading master classes at the Juilliard and Manhattan Schools in New York, at major universities throughout the country and at the Mozarteum in Salzburg, Austria. He teaches at Northwestern University, where he is the John Evans professor of music and voice.

He is the author of "American Aria: From Farm Boy to Opera Star," which begins with his childhood on a dairy farm outside Chicago and his first performances as a choir boy in his mother's church.

In 1965 Milnes joined the Metropolitan Opera, where he has been honored with 16 new productions, seven opening nights and 10 national telecasts. He also has performed at all of the great opera capitals of the world: the Royal Opera, Covent Garden; La Scala, Milan; Berlin's Deutsche Opera; the Paris Opera; Buenos Aires' Teatro Colon; the Liceu in Barcelona; the Bavarian State Opera in Munich; the Salzburg Festival; the Hamburg Opera; Moscow's Bolshoi Theatre and many others.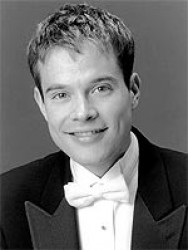 Justin Montigne, AS'99
Also visiting Drake during the spring semester were Justin Montigne, AS'99, and Thomas McCargar, AS'04, members of the world-renowned Chanticleer men's vocal ensemble based in San Francisco.

Justin Montigne, a 1999 Drake graduate, is in his third season with the 12-member group. An alto, Montigne went on to graduate studies at the University of Minnesota after Drake. He has had lead roles and made concert appearances in dozens of shows including "Albert Herring," "The Dialogues of the Carmelites" and "Dangerous Liaisons."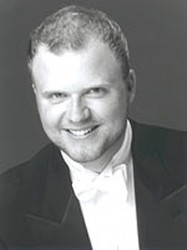 Thomas McCargar, AS'04
Thomas McCargar, a tenor and 2004 alumnus, is in his first season with Chanticleer. McCargar graduated summa cum laude with a vocal performance degree. While at Drake, he was involved in the choral and opera programs, played principal trumpet in the Wind Symphony, assistant directed the pep band and had his first experience with men's a cappella music, a student-initiated sextet called the FACrats.

McCargar and Montigne have played in venues all over the world from Osaka, Japan, to Vienna, Austria, but the pair loved singing to their home crowd.

"We've had some wonderful audiences in some beautiful concert halls around the world, but when you look out in the audience and see people you know and love, it's very special," McCargar said. "You see your parents, friends, colleagues and teachers. It's very special."