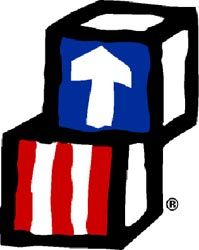 CONTACT: Sarah Bauer, (515) 271-4027, sarah.bauer@drake.edu;
Lisa Lacher, (515) 271-3119, lisa.lacher@drake.edu
On Friday, May 5, Drake University Head Start will kick off its 30th anniversary festivities and celebrate the contributions from community partners who have made a significant impact on children, families, communities and staff members.
The celebration features an open house, which is free and open to the public, from 3:30 to 5:30 p.m. in Olmsted Center, 29th Street and University Avenue. Former Iowa Gov. Robert D. Ray, also a Drake alumnus and former president of the University, will give the keynote address at 4 p.m. Ray signed a proclamation for Head Start when he was governor.
Drake University Head Start is a comprehensive preschool program for children ages 3 and 4 and their families. More than 1,000 children and their families are served by Drake University Head Start, which operates 38 programs in six central Iowa counties — Polk, Boone, Warren, Marion, Jasper and Story.
The programs cover health, mental health, nutrition, education, family involvement and parent governance. All families are welcome to apply to Drake University Head Start, although priority is given to families with incomes at the poverty level or below.
For more information about the open house or Drake University Head Start, call (515) 271-1854 or send an e-mail message to duhsco@drake.edu.