The Phi Delta Chi Chapter at Drake University received significant recognition at the National Grand Council Meeting held on August 3-5, 2023, in Houston, Texas. These accolades highlight the Drake Phi Delta Chi Chapter's enduring commitment to excellence and its longstanding presence among the top chapters within the professional fraternity.
One of the most prestigious recognitions bestowed upon the Drake Chapter was 2nd place in the Grand President's Thurston Award, which recognizes the top chapters of Phi Delta Chi. The Thurston Award evaluates chapters' performance in six categories, as evaluated by a broad base of undergraduate, alumni, and Regional and Grand Officers judges.  
The Drake chapter's consistent presence in the top 10 chapters for over two decades underscores their unwavering commitment to the values of Phi Delta Chi and the pursuit of excellence in pharmacy education and practice.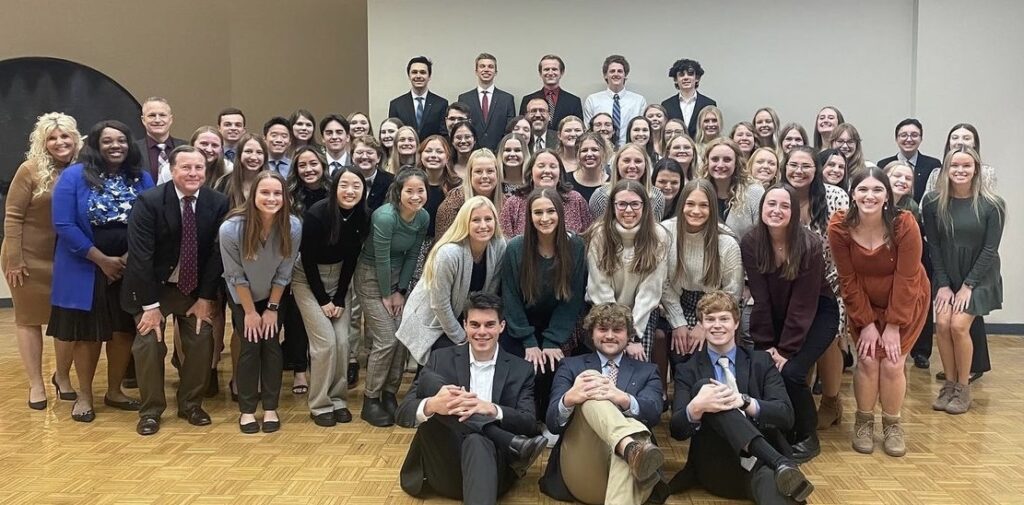 "The receipt of this award is a testament to our chapter's consistent excellence and their unwavering dedication to Phi Delta Chi's core values", said Renae Chesnut, dean and professor, who expressed her enthusiasm for the Drake Chapter's achievements. "We are immensely proud of our chapter for their remarkable performance, not only this year, but for the past 20 years. The chapter's long-standing commitment to excellence, leadership, and service is truly commendable."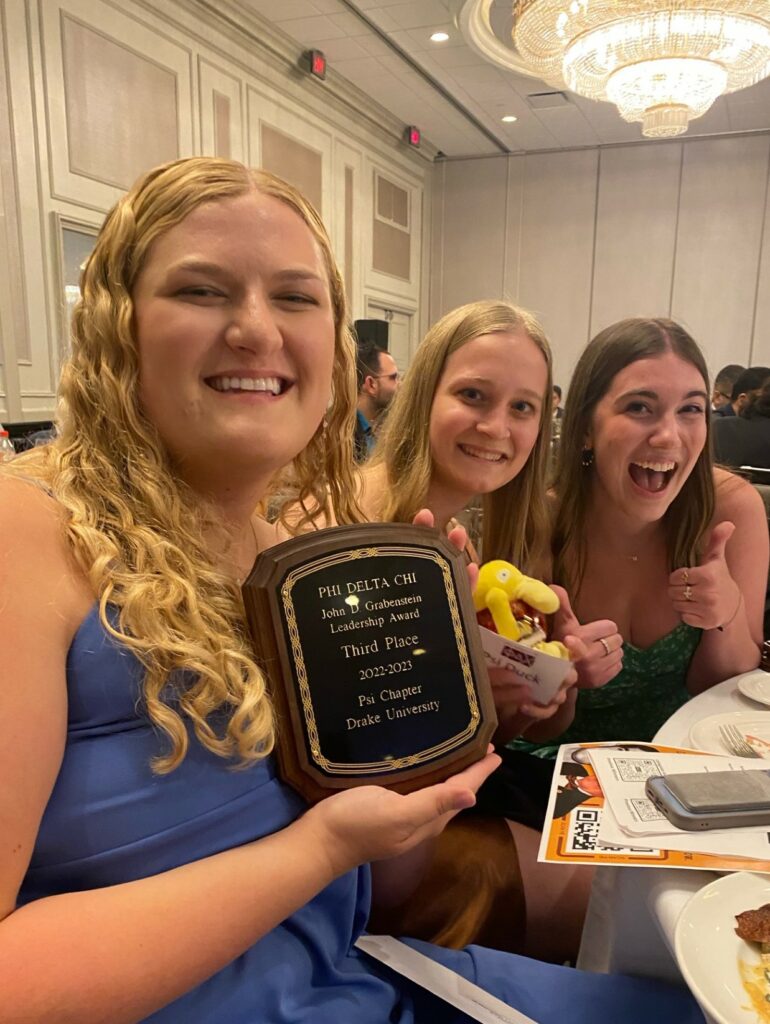 In addition to the Grand President's Thurston Award, the Chapter earned accolades in several other categories, further solidifying its reputation as a top-tier chapter within Phi Delta Chi. These recognitions include: 
Chapter publication: 2nd place
Albert Benjamin Prescott Scholarship Report: 2nd place
Ralph L. Saroyan Brotherhood Report: 3rd place
John D. Grabenstein Leadership Report: 3rd place
Nancy Alvarez Professional and Service Projects Report: 13th place
Phi Delta Chi's mission is to provide a lifelong home for pharmacy professionals, inspiring Brotherhood, Leadership, Service, and Scholarship. The achievements of the Drake Chapter exemplify this mission.