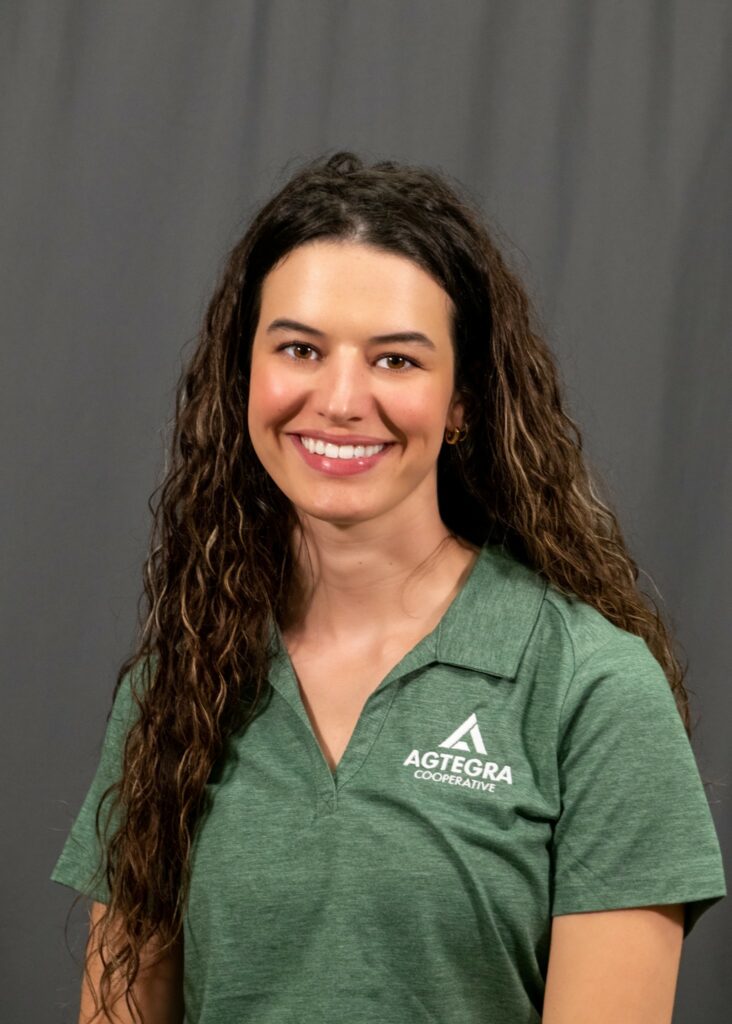 Drake Law second-year student, Cara Teigum, is an intern at the Agtegra Cooperative in South Dakota. Agtegra Cooperative is an innovative cooperative owned by farmers with over 6,800 engaged member-owners spanning the regions of North Dakota and South Dakota. With a presence across 70+ locations within its trade territory, Agtegra offers an extensive array of services encompassing grain, agronomy, feed, farm supply, and energy services, catering to the needs of farmers.
We checked in with Cara to learn more about her internship experience.
How did you learn about this internship and what appealed to you about the opportunity?
I learned about this internship in a variety of ways, I was already familiar with Agtegra Cooperative because they are a big supporter of my undergraduate institution. My college roommate and best friend interned with Agtegra during college and currently works in their communications department. And my immediate supervisor attended Drake Law, so my academic advisor and the Drake Career Development Office were able to connect us!

What does your day-to-day look like on the job?
I get to work on a variety of projects including real estate transactions, mergers and acquisitions, intellectual property, environmental compliance, statutory research, and more!
      
How did Drake Law prepare you to serve in this role?

I heavily relied on the legal research training that I received from Drake. Knowing a variety of ways to access different types of content sources on both Lexis and Westlaw not only increased my efficiency and productivity, but also my confidence in my research abilities.

What has been your best (favorite) experience so far?
The best part of my experience so far has been working for my boss! Work experiences can be highly dependent on one's co-workers and supervisors. I am thankful that my supervisor is a phenomenal mentor. I am given both autonomy over my projects and responsibility to work on deals and transactions that immensely impact the shape of the organization.

How has this experience impacted or shaped your plans post-graduation?
This internship has completely changed my perception of what my legal career might look like! After being introduced to the structure of cooperative business models, I learned I truly appreciate the accountability that comes from reporting to member owners, elected directors, and customer representatives. I now know that in-house counseling and cooperative law are a good fit for my professional goals.

What do you do for fun/during your down time?
Lots of golf!