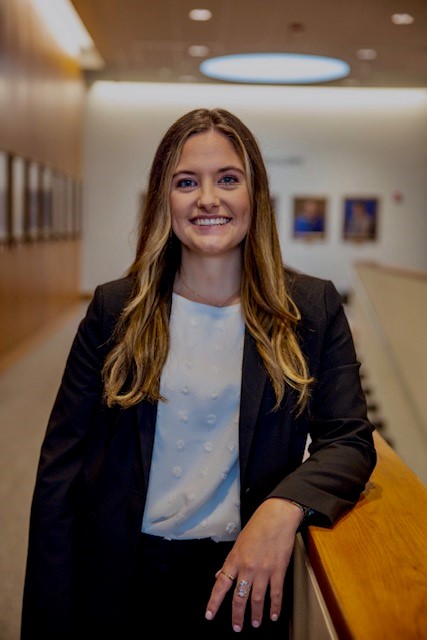 Drake Law third-year student, Emma Overschmidt, is an intern at the Federal Election Commission (FEC) in Washington, D.C. The FEC is an independent regulatory agency of the federal government that serves to enforce campaign finance law in United States federal elections. They aim to promote confidence and participation in the democratic process.
We checked in with Emma to learn more about her internship experience.
How did you learn about this internship and what appealed to you about the opportunity?
An internship with the Federal Election Commission appealed to me because it allowed me to utilize areas of law that I'm comfortable with while broadening my understanding of areas of law that mix my personal interests with fundamentals.

How did Drake Law prepare you to serve in this role?
My role at the FEC entails a great deal of self-reflection and open communication (and critiques) between myself, staff and the Commissioner I work for. So, truly engaging with my professor outside of the classroom for that in-depth understanding of content is most beneficial when it comes to how to reflect on my work product most effectively. Drake's push for practical application in and out of the classroom is also beneficial.

What has been your best (favorite) experience so far?
My favorite thing so far has been finding my interest area. I had zero expectations of whether I'd truly like this type of law and oddly enough Campaign Finance Law and Election Law are more interesting than one might think. It's also been neat to see my skills evolve as the summer progresses.

Is there anything else you want to share about your experience so far this summer?
I'm happy that I took a leap into something that was completely outside of my wheelhouse and got outside of my comfort-zone – no matter what, the knowledge is impactful.