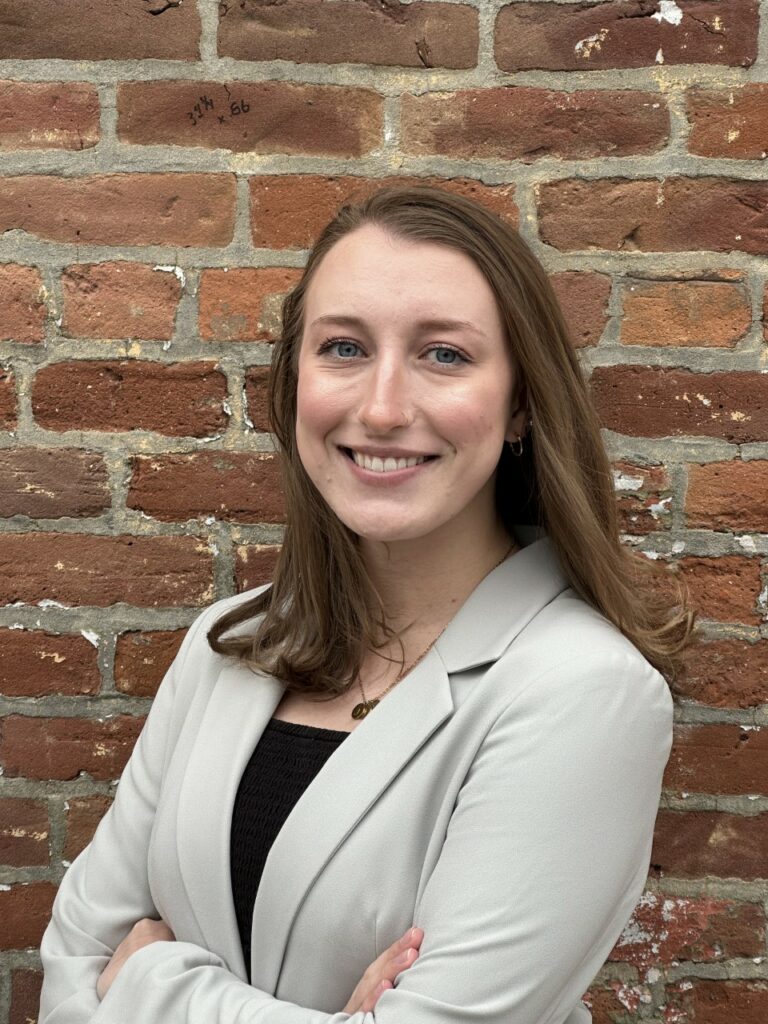 Drake Law second-year student, Anna Shull, is an intern at the Immigrant and Refugee Law Center in Cincinnati, Ohio. The Immigrant and Refugee Law Center's mission is to provide accessible legal services to immigrant and refugee families in the Greater Cincinnati community. They aim to provide equal and trusted access to justice and legal services for immigrants and refugees, and help create a more welcoming, safer, and more stable community for families.
We checked in with Anna to learn more about her internship experience.
How did you learn about this internship and what appealed to you about the opportunity?
I was able to learn about this internship through the Career Development Office (CDO). The CDO director, Katie Overberg, contacted the University of Cincinnati's law school on my behalf, which allowed me to access their job board for law students. There was a posting on their job board about this internship.
This specific internship appealed to me because I have always known I want to use my law degree/knowledge to help those who are in need— whether that be continuing with immigration law, or a different path of public interest law. The office that I work in provides immigrants and refugees with pro-bono legal services that they would otherwise be unable to afford. Knowing that the work I'm doing helps those in need is what appealed to me the most about this specific opportunity.
What does your day-to-day look like on the job?
I'm lucky enough that my internship allows the interns to work in the office and from home. I split my time about 50/50 between the office and at home. On days when I go into the office, I can work on the specific client cases/facts that are needed to draft legal documents or more specific research. Further, in the office I have the opportunity to work with and join in on client consultations with the managing attorney. When I work from home there are more long-term research projects and presentations to work on. The majority of the time is spent trying to craft arguments using past immigration cases/laws to apply to a specific case we have, which can be pretty time consuming.
How did Drake Law prepare you to serve in this role?
Drake Law has prepared me for my internship through the legal research and writing classes. As was told to all of the 1Ls by faculty, staff, and other students, your first internship really is mostly doing legal research and writing for the attorneys in the office. While I didn't have a lot of specific immigration law experience, knowing how to approach legal research has made it much easier to become acquainted with the basics of immigration law and to put together arguments for specific client cases.
What has been your best (favorite) experience so far?
I think one of my favorite experiences so far this summer has been being able to see the impact some of the projects/research have on the individuals coming to our office for legal assistance. While it hasn't been anything too specific or extensive, seeing the work have an actual impact on the lives of those in need is very rewarding.
How has this experience impacted or shaped your plans post-graduation?
While I'm still not 100% set on continuing with immigration law, this experience has shown me that public interest law is definitely the path I want to pursue. Not everyone has the resources or opportunity to access legal services that they may need in their situation, and being able to provide those to them is very rewarding work. I'd love to try out other types of public interest work before graduation to get a better idea of what area is the most appealing to me.
What do you do for fun/during your down time?
I live in Cincinnati with my brother, sister-in-law, and their dog, Naz. When I'm not working, we like to cook or try new restaurants around the city, take Naz for walks and to the dog parks nearby, and play pickleball. I don't know anyone else in this city, but I've been having fun getting to spend time with my family and they've been taking me to their favorite places around here. I've also really enjoyed having more time to read, especially since the books aren't textbooks anymore!
Learn more about internship opportunities at Drake Law School here.