Des Moines Metro Opera (DMMO) and Drake University will be working in harmony this summer. Orchestral musicians from DMMO—a major American summer opera festival and one of Iowa's largest performing arts organizations—will live and rehearse on Drake's campus as they prepare for the 2023 Mainstage Season at Blank Performing Arts Center in Indianola.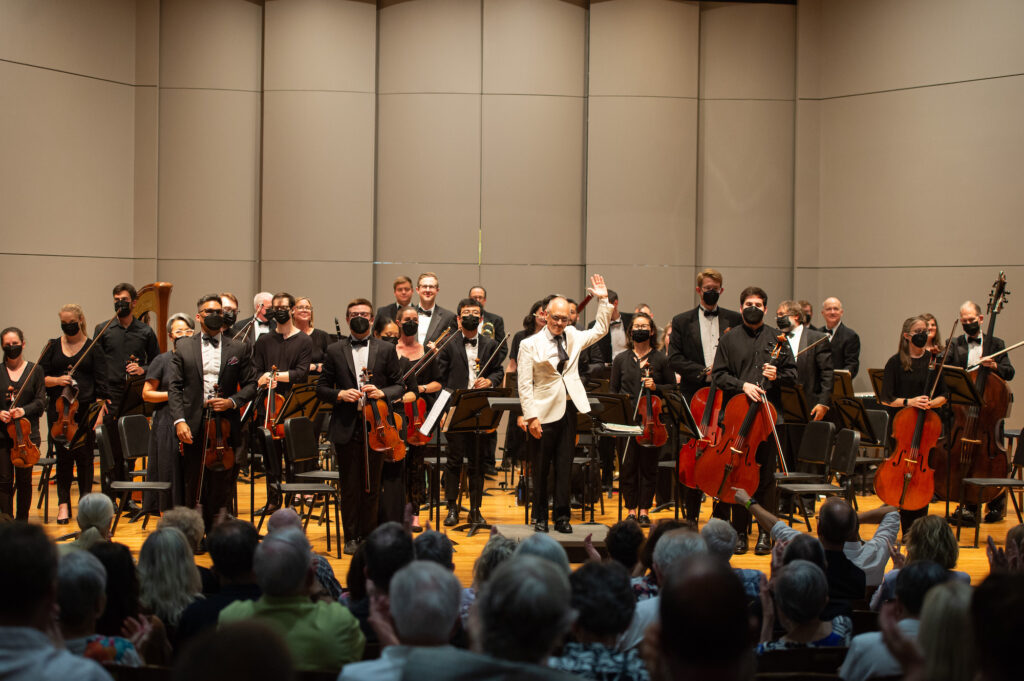 The collaboration will provide DMMO's Festival Orchestra with much-needed housing and rehearsal space due to multi-year renovations of the orchestra's usual summer accommodations.
"We are honored to host such esteemed musicians at Drake," said Drake University President Marty Martin. "Creating a thriving culture where students and the community have opportunities to be exposed to the arts is a top priority for us. This unique partnership will make the arts more accessible and bring exceptional talent to our campus."
Michael Egel, DMMO Linda Koehn General and Artistic Director, expressed his gratitude for the University's generosity. "We are incredibly thankful to Drake University for stepping in to fill an unexpected gap in facility needs this summer," Egel said. "Having a dedicated space for our orchestra to rehearse and live at Drake allows us to focus on creating exceptional productions for our audiences."
As the vibrant energy of music and art come together on Drake's campus this summer, the University looks forward to growing its collaboration with DMMO as the two organizations share a passion for prioritizing and protecting the value of the fine arts.
Learn more about DMMO's 2023 Season, including the "Stars of Tomorrow" concert at Drake University's Sheslow Auditorium July 12 at 7:30 p.m. The concert will feature more than 40 artists from DMMO's Frank R. Brownell III Apprentice Artist Program.