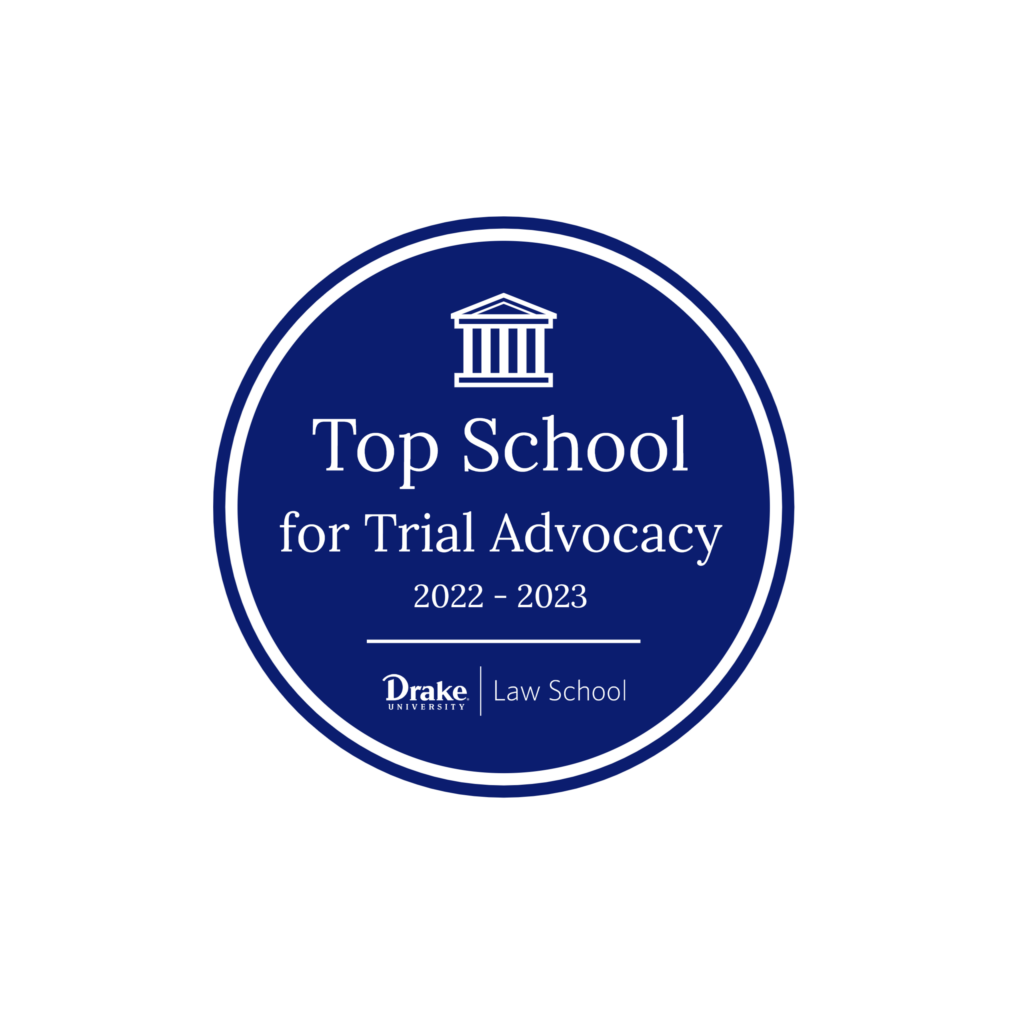 Drake University Law School was awarded an A- ranking for Trial Advocacy by prelaw Magazine, placing Drake among the top schools in the nation.
The publication based the rankings on law schools' offerings in trial advocacy, including programs and opportunities that allow students to develop their ability to deliver arguments, evidence, testimony, and substance. The results are reported in preLaw's Winter 2023 issue.
Drake Law School offers a wide variety of opportunities for students to strengthen their courtroom skills. Here are some of the most notable accomplishments surrounding the outstanding trial advocacy opportunities at Drake:
In February, the Drake Moot Court Team traveled to New York City to compete in the National Moot Court Competition. The months of hard work and dedication led to a strong finish for the Drake team. Drake outperformed nearly all the competition and placed second in the nation.
The unique and innovative First-Year Trial Practicum was nominated as a top 10 finalist in Bloomberg Law's 2022 Inaugural Innovation Program. The Trial Practicum brings an actual jury trial to Drake's Neal and Bea Smith courtroom, and all first-year law students gather to observe the trial from jury selection to verdict. Students also have an opportunity to talk with and ask questions of the jury, judge, and lawyers following the verdict.
Drake Law School also offers certificates in civil and criminal law, access to internships, work opportunities in the Drake Legal Clinic, and a required participation of all 1L students in the First-Year Oral Arguments to develop their skills.
"Our Trial advocacy program is taught by practicing lawyers and judges who are in the court room every day," said Drake Law Associate Dean Erin Lain. "They give our students top notch training on successful trial strategies and skill, which enables them to be excellent trial attorneys from day one of their practice."
The full ranking can be found on page 39 of the preLaw Magazine Winter 2023 issue.