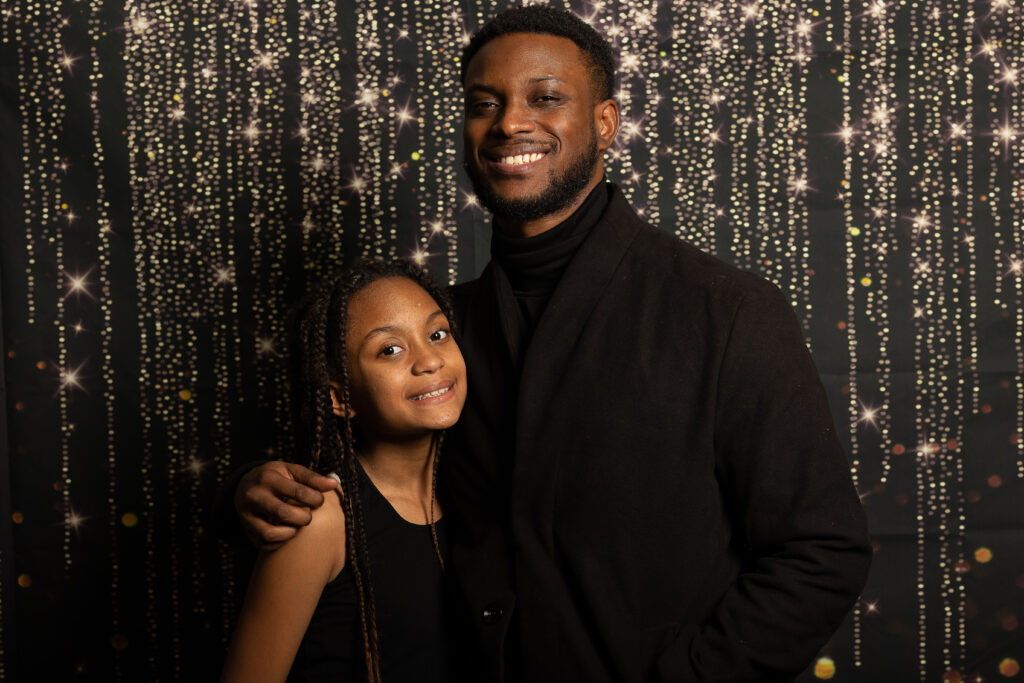 This Q&A is part of the story series Voices of Drake that highlights the diversity, ambition, and passion of the incredible people who make up our campus community. In honor of Black History Month, we will be sharing a collection of interviews to spotlight Black voices in our community. This week's story introduces Isaac Newsome, Director of Student Life at Drake University.
Tell us about yourself.
I was born and raised in Des Moines, Iowa. I am a father to my 10-year-old daughter, Ava. I'm very close with my family and love sports. Especially my Philadelphia Eagles!
What does Black History Month mean to you?
It's a time to come together, reflect, and educate. Honoring our trailblazers who made it possible for me to have the freedom to do what I do today. February is a very powerful month in my opinion.
What do you do at Drake, and how long have you worked here?
I've been at Drake for two years. My title at Drake is Director of Student Life. In my role, I oversee all of the student organizations on campus. In addition, I serve as the advisor for Drake's Student Activities Board and DogTown After Hours. I also have a role in Drake's Bright College Program as their Engagement Coordinator.
What is your favorite thing about working at Drake?
Meeting students and working with colleagues. I also enjoy connecting and building relationships with vendors we interact with.
Tell us about your education. What did you study, and where did you work before coming to Drake?
I attended the University of Northern Iowa. I studied business management for my undergrad (2017) and post-secondary education for my masters (2019). Before coming to Drake, I worked at Iowa Campus Compact as their program coordinator.
What inspired you to study and pursue a career path in your field?
I met some incredible people at UNI who really made and impact on my life. Without their guidance and willingness to invest in me I wouldn't be in the position I'm in today.
Similarly, what made you want to work in higher education?
This is my way of giving back. I want to support students in the same way faculty and staff supported me when I was in school.
Who has been the biggest influence in your life, and what lessons did that person teach you?
My family has a major influence on my life. Everything I do and strive to be is for them.
As Director of Student Life, is there any work you're doing to strengthen the impact of diversity, equity, and inclusion on campus?
I want students/organizations to continue to interact and collaborate with one another. If you show interest in things others enjoy doing and are passionate about those things, that alone will help break barriers.
Additionally, I want students to never be afraid to call out blatant ignorance, but at the same time, be willing to educate individuals that may not be well-versed on certain topics and mean no harm.
Our office has been committed in having conversations focused around DEI. We understand the importance and are currently in the process of rolling out new programming for our students to engage in.
Are there any interesting projects you are working on?
We are continuing to figure out ways to interact and support students. We are always looking to provide new and innovative resources.
What advice would you give to students at Drake?
Continue to be resilient and strive for what you want in life.