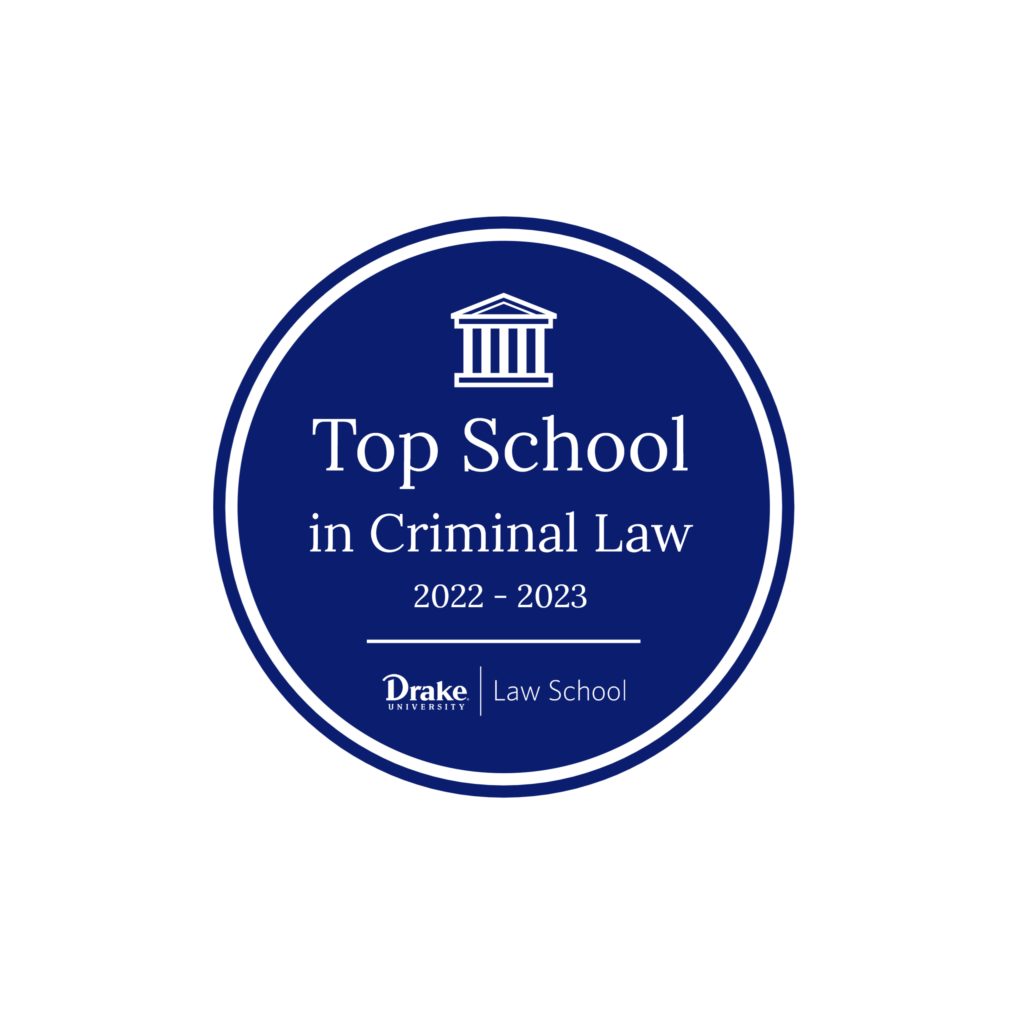 Drake University Law School earned an A- ranking for criminal law in preLaw Magazine, placing Drake among the top law schools in the nation for this field.
The publication based the rankings on law schools' offerings in criminal law, including clinical programs, certificates, externships, partnerships, and courses. The results are reported in preLaw's Back to School 2022 issue.
Drake Law offers students substantial opportunities to learn about and develop skills in the field of criminal law. With coursework ranging from prosecution and defense to scientific and expert evidence to global issues in criminal law, students can explore a range of subject areas. The Drake Criminal Defense and Juvenile Delinquency Clinics provide students hands-on experience representing indigent clients in court appearances, depositions, and negotiations. Since the ranking was completed, Drake has expanded its criminal law program even further with the introduction of a new Wrongful Convictions Clinic.
Students also gain practical experience through internships with offices such as the Polk County Prosecutor's Office, Federal and State Public Defender, and U.S Attorney's Office. The Law School offers a certificate in Prosecution and Defense which is specifically designed to prepare students for careers in criminal law.
Professor Bob Rigg, director of the Criminal Law Clinic, said "This honor reaffirms what we as faculty at Drake Law have known and worked hard to achieve."
The issue also highlights a collaborative effort between Drake's Criminal Defense and the Refugee Clinics to serve clients with issues involved in "crimmigation," the merging of these two areas of law. Students from the Refugee Clinic provide research regarding subjects such as detention and deportation that may be triggered by a criminal conviction. Through this effort, the Drake Legal Clinic has been able to provide high-quality legal representation to noncitizen defendants and gives students the opportunity to develop essential skills and learn from real experiences.