At the 2022 Iowa Pharmacy Association (IPA) Annual Meeting, held September 23-24 in Cedar Rapids, Iowa, pharmacists and student pharmacists joined together for professional development and to recognize Iowa pharmacy's spirit of service and its culture of professionalism.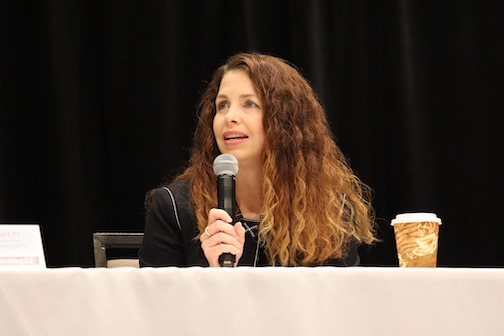 Associate professor of pharmacy practice Wendy Mobley-Bukstein served as a panelist for the September 23 keynote address "Pharmacy's Important Role in Health Equity: National Pharmacy Association Panel."
Awards were also announced at the annual meeting recognizing leadership, patient care, professional involvement, and public service contributions. The following students, faculty, and alumni from Drake University's College of Pharmacy and Health Sciences (CPHS) were honored with awards and recognition.
Associate professor of pharmacy practice Darla Eastman, fourth-year student pharmacist Anna Laire, and third-year student pharmacist Shannon Dicken were recognized with the IPA Foundation Poster of the Year titled "A pharmacist-created guideline for opioid prescribing at hospital discharge following acute traumatic injury."

Fourth-year student pharmacist Molly Nelson was presented with the Jerry Karbeling Leadership Award. This award was established by the IPA Foundation as a tribute to the leadership and service of the late Jerry Karbeling. Recipients of this award have outstanding involvement in professional organizations and the political process as it relates to the pharmacy profession.

Bob Stessman, PH'83, previous owner and pharmacist at Manning Pharmacy, Inc. in Manning, Iowa, was recognized with the Bowl of Hygeia. One of the most prestigious awards in the pharmacy profession, the Bowl of Hygeia recognizes a pharmacist who has demonstrated a sustained commitment to community service. The award is part of a national awards program co-sponsored by National Alliance of State Pharmacy Associations and the American Pharmacists Association to recognize outstanding community service, with one recipient chosen from each state every year.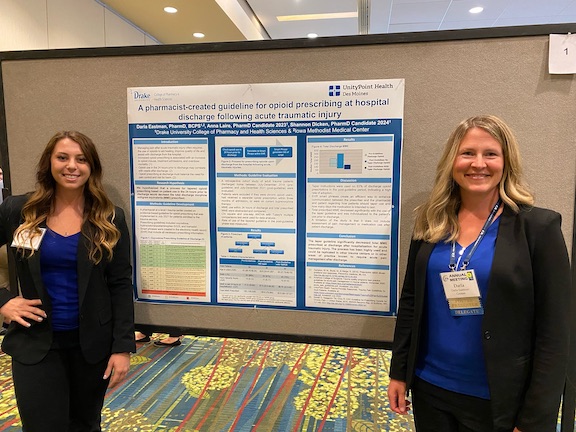 Alumni and students were also recognized for their leadership within the association. Third-year student pharmacist Nirjan Battarai was installed on the Board of Trustees. Nancy Bell, PH'90, and fourth-year student pharmacist Mahi Patel, were recognized as outgoing IPA board members.
Fourth-year student pharmacist Ashley Grady and third-year student pharmacists Isaac Ramos, Nirjan Battarai, and Caesar Yeaman served as student delegates during three House Sessions. Several faculty members also served as delegates.
"Congratulations to our faculty and students for the recognition of their leadership, accomplishments, and engagement," said Renae Chesnut, dean and professor. "We are proud of their contributions and dedication to improving health care within the state of Iowa."