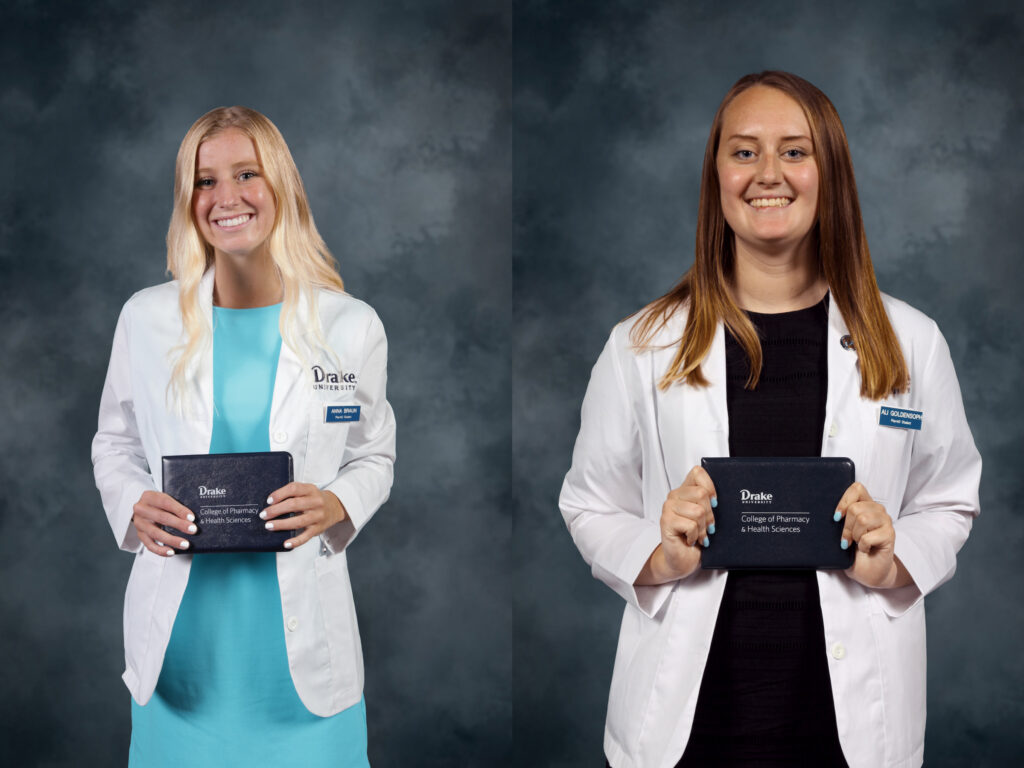 The NASA Iowa Space Grant Consortium (ISGC) awarded two research scholarships to students in Drake University's College of Pharmacy and Health Sciences (CPHS). Second-year student pharmacist Anna Braun and third-year student pharmacist Ali Goldensoph were two of 19 students in Iowa to receive these competitive scholarships for the 2022-23 academic year. Both students earned the scholarship award for a second year.  Each scholarship carries an award of $5,000.  
Awardees of this scholarship are required to be in a STEM program that supports NASA's mission, have a minimum 3.0 GPA, and complete a year-long research project. Awardees are also required to present their research at the ISGC Student Research Symposium in 2023.
Braun and Goldensoph will complete the following research projects:
Analysis of DNA Double-Strand Break Repair Pathway Genes in Human Cancer Cell Lines – Anna Braun mentored by Pramod Mahajan
Development of Remote-Controlled Compound MP-Nanoparticles for Space Travel Applications – Ali Goldensoph mentored by Abebe Mengesha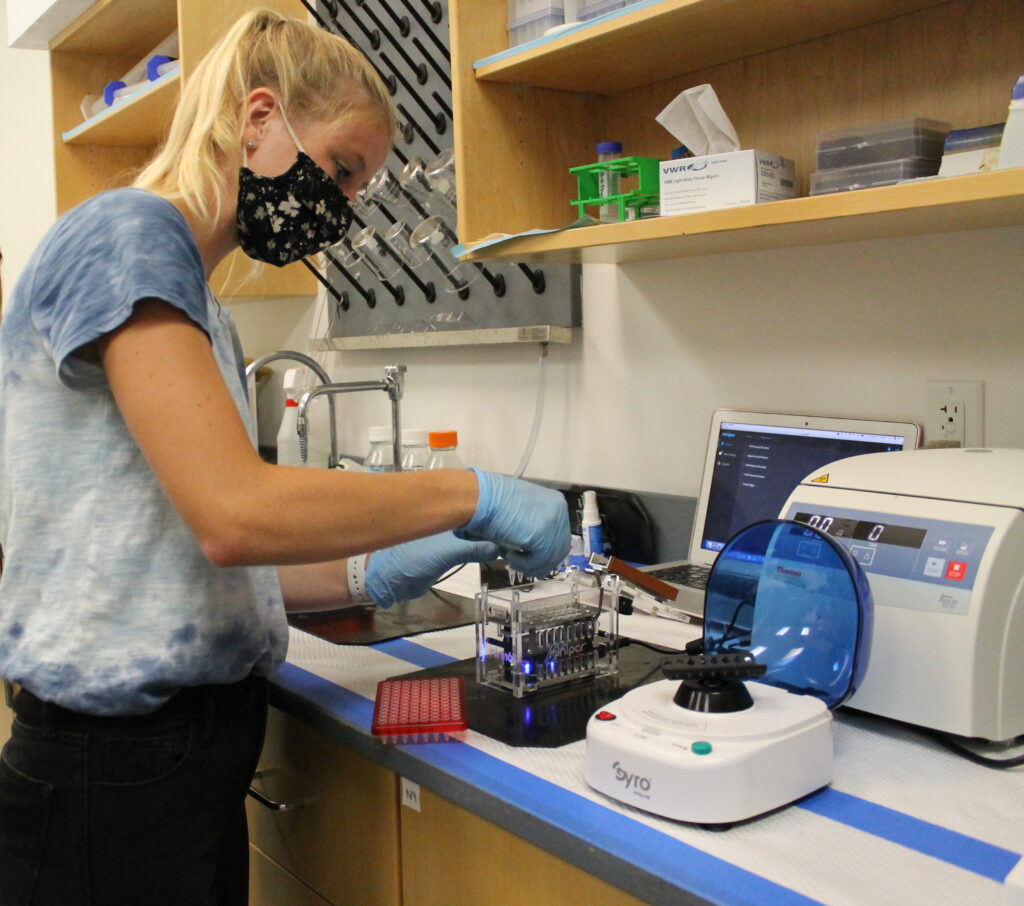 Several students in the CPHS have received ISGC Research Scholarships over the last six years. It is a testament to the culture of research and scientific inquiry that the College fosters among students. With a faculty of diverse specialties and a strong passion for mentoring, the College affords many opportunities for undergraduate and graduate students to become involved in research. Students can begin research as early as their first year at Drake, participating in lab-based or direct patient care projects. These projects often lead to publications as the students become co-authors for abstracts and other publications, in addition to showcasing their work at campus, regional, and national conferences.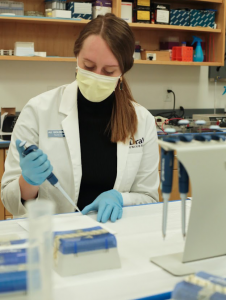 Past ISGC Research Scholarship recipients: