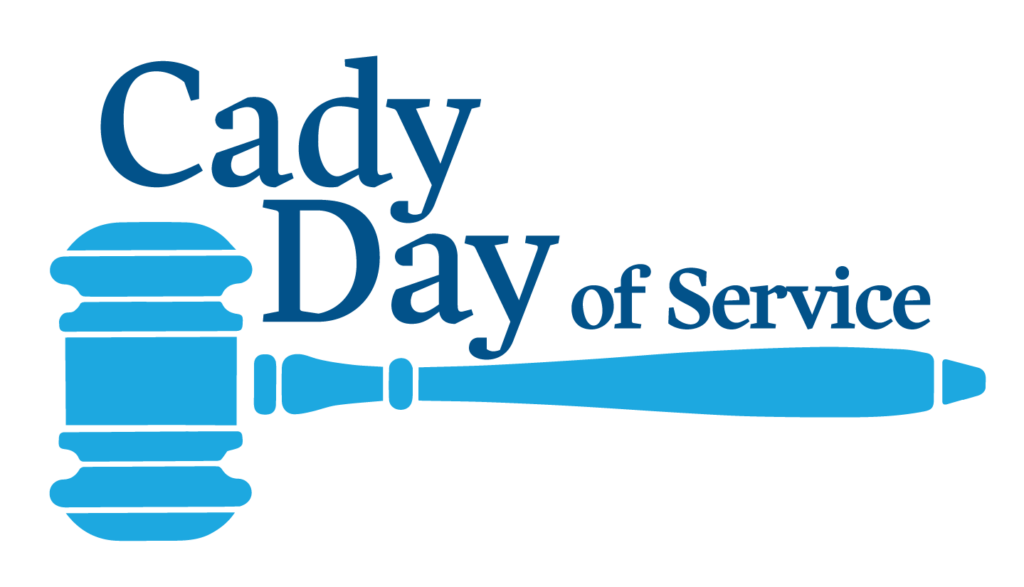 The state-wide Mark S. Cady Day of Public Service (Cady Day) will take place on Friday, Oct. 21, 2022. Members of the state legal community are invited to participate in some form of public service or pro bono work to honor the legacy of the late Iowa Supreme Court Chief Justice Mark Cady. Cady's career as a public servant spanned nearly four decades and was marked by his devotion to the pursuit of justice for all Iowans.
In the past two years, hundreds of volunteers throughout the state have united in service to their communities in honor of Cady Day. Tens of thousands of individuals have been positively impacted through community service events, free legal clinics, and educational programming.
Visit the Cady Day of Public Service website for more information and to register your event or project: www.drake.edu/law/alumni/events/markscadydayofpublicservice/. Projects planned in honor of Cady Day, even if they do not occur on October 21, will be recognized as a Cady Day of Service Project and your efforts will be celebrated.
For more information contact Theresa Howard at theresa.howard@drake.edu.