Twenty-five young African business leaders from 19 sub-Saharan countries are in Des Moines this summer through a Drake University partnership with the U.S. Department of State.
The individuals, all between the ages of 25 and 35, are participating in the Mandela Washington Fellowship, the flagship program of the Young African Leaders Initiative (YALI). YALI is a State Department program that supports young Africans as they spur growth and prosperity, strengthen democratic governance, and enhance peace and security across Africa.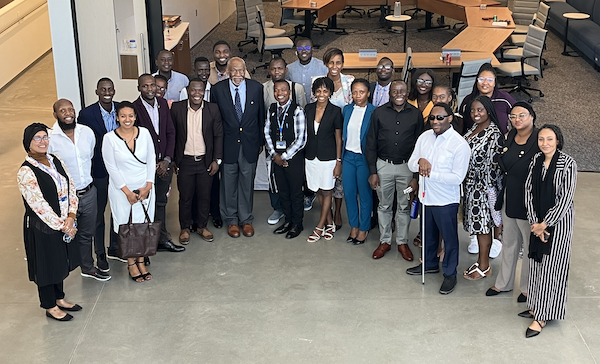 Participants in the six-week Mandela Washington Fellowship are engaging in academic coursework, leadership training, and networking at Drake University. They are exploring the relationship between nations in Africa and the United States. For example, the fellows have already met with Drake Trustee Ambassador Johnnie Carson, who previously served as the U.S. Assistant Secretary of State for African Affairs and ambassador to Uganda, Zimbabwe, and Kenya.
In addition to their work on campus, the fellows will participate in community service projects that highlight strategies for addressing societal challenges. They will work with Meals from the Heartland to prepare food packages and volunteer for the Sprout Garden and Food Forest near the Drake campus. They will also have the opportunity to network with members of the African community in Des Moines through meetups with OneVoice DSM and engagement with Genesis Youth Foundation.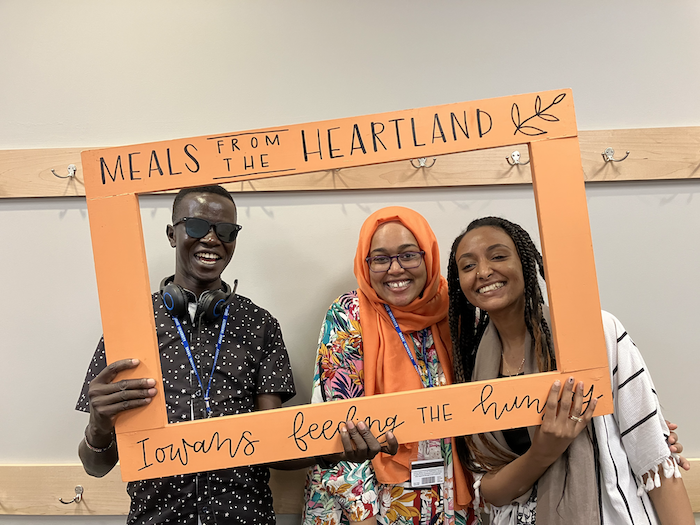 "Drake University has strong community partners, and that gives the fellows significant access and ample opportunity to speak with leaders in our local area and across the state of Iowa," said Annique Kiel, Drake's executive director of global engagement and international programs.
Drake is one of 28 academic institutions in the U.S. hosting Mandela Washington Fellows this summer. Fellows in the cohort at Drake are from the following countries: Angola, Burkina Faso, Central African Republic, Democratic Republic of the Congo (DRC), Ethiopia, Guinea, Sudan, Sierra Leone, Zambia, Zimbabwe, Equatorial Guinea, Ghana, Kenya, Senegal, Tanzania, Liberia, Uganda, Rwanda, and South Sudan.
About the Mandela Washington Fellowship
The Mandela Washington Fellowship is a program of the U.S. Department of State with funding provided by the U.S. Government and administered by IREX. Drake University is a sub-grantee of IREX and is implementing a Leadership Institute as a part of the Fellowship. For more information about the Mandela Washington Fellowship, please visit the Fellowship's website at mandelawashingtonfellowship.org.