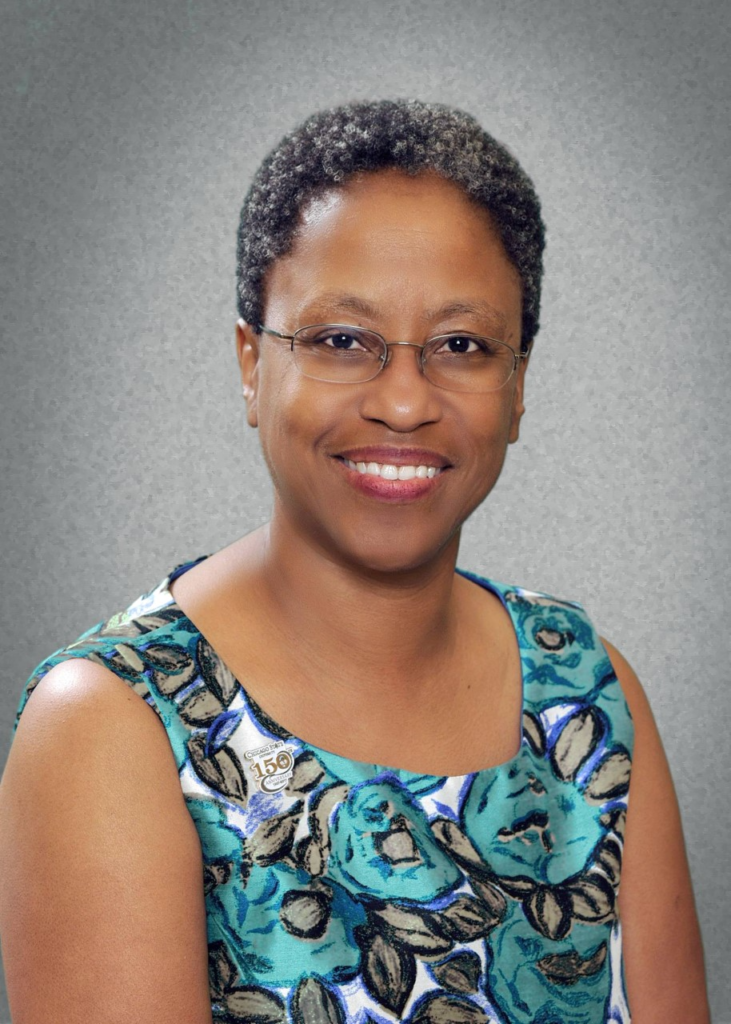 Tell us about yourself.
My name is Leslie Jackson and I have been an occupational therapist for 40 years. I have worked predominately with children and their families in school settings, hospitals, home health, and as a private contractor. Occupational therapy (OT) has been very good to me and allowed me to do things I never would have imagined doing. In fact, many of my jobs did not have "occupational therapist" in the title, nor was it a requirement. However, it is because of my OT background that I was able to be successful in those positions. I have been a federal lobbyist, an association executive, and a consultant—all in addition to being a therapist.
I have lived in Des Moines for almost two years. I am a widow and have five adult children (two boys and three girls) and eight grandchildren (the youngest is seven months old).
What do you do at Drake and how long have you worked here?
I am on faculty in the occupational therapy doctorate program, where I also serve as the program director and chairperson. I started at Drake July 1, 2020.
What is your favorite thing about working at Drake?
Because I came to Drake in a pandemic (and everything was remote), I am still learning my way around and meeting the people who work here. One thing I have really appreciated is how open and welcoming everyone has been. That has been very comforting as I get to know my new home.
Tell us about your education. What did you study and where did you work before coming to Drake?
I grew up in Chicago and attended the University of Illinois at Chicago where I studied OT (it was a bachelor's level program at the time). Then, I completed my master's in early childhood education and development at the Erikson Institute in Chicago (yes, that Erikson. Erik Erikson, one of the most well-known psychologists of the 20th century, was one of the co-founders). My post-professional OT doctorate is from Indiana University at Indianapolis Purdue University (IUPUI). Prior to coming to Drake, I taught in the Master of Occupational Therapy program at Chicago State University (CSU) for eight years, where I was also the program coordinator.
What inspired you to study and pursue a career path in occupational therapy?
I always wanted to do something science-related but did not know what. I first learned about OT in high school when I had to do a presentation in health class about what I wanted to do when I grew up. As I was researching health care fields in the World Book Encyclopedia (long before the internet), I saw a very brief blurb at the end of the physical therapy description, "see also occupational therapy." I had no idea what that was, but it sounded interesting. Fast forward to my freshman year at UIC, where I was a music major (I know, uh?). I was looking through the catalog and came across pre-OT as an area of study and decided to switch my major. I have never looked book nor regretted my decision.
Similarly, what made you want to work in higher education?
I wasn't really interested in teaching when I came to CSU. I just finished my master's and did not want anything to do with any school. Besides, I did a two-year stint as an adjunct at another university earlier in my career and I had no desire to do it again. Well, an OT colleague—who ultimately became my boss—invited me to speak at a conference her department was hosting for a federally-funded grant training project. While talking to her about the project and the topic she wanted covered, she asked if I was interested in teaching. I said, "no." She then said she had another position that oversaw the fieldwork component of her program. It sounded interesting, one thing led to another, and that is how I came to higher ed. That was 10 years ago.
Who has been the biggest influence in your life and what lessons did that person teach you?
I've had many influences in my life, and I've learned different lessons from all of them. From my parents, I learned the value of an education (my mother was a teacher, and my father did not finish school, but he made sure my brother, sister, and I knew that college was not optional). From my children, I learned (and continue to learn) about unconditional love no matter what. From my siblings, I learned about the importance of family and the need to support one another.
What does Black History Month mean to you?
Black History is American history, and to pretend otherwise is both demeaning and disrespectful to all of us, but especially to those on who's backs and shoulders this country was built and advanced.
What do you hope is accomplished during the month of celebration and recognition?
I would love for us to get past the point where someone's history and contributions are delegated to a month (and the shortest one at that) and where we only think about a select few (over and over again). I would also love for us to be able to look at our collective history and legacy—warts and all—straight on, fairly, honestly, and respectfully for what was and what could be. Acting as if it didn't happen doesn't change the fact that it happened.
As director and department chair of the occupational therapy department, is there any work you're doing to strengthen the program's focus on diversity, equity, and inclusion?
One of the things I am doing is collaborating with the nonprofit organization Black Women for Healthy Living (BW4HL) on their monthly health screenings/clinics for women of color initiative. My goal is to develop service opportunities for the OTD students to learn firsthand about the health needs of black women that will lead to fewer health disparities for this population. Another area I am working on with my faculty is to determine how we are addressing DEI issues within the OTD curriculum and to identify resources and strategies to improve what we are doing. A third area that I have targeted is increasing the diversity of students in the OTD program. I have been working with our admissions committee to incorporate a holistic admissions approach to ensure we are intentional in our efforts to recruit, admit, and retain students who reflect the larger society of clients that our graduates will serve.
Are there any interesting projects or research you are working on?
My focus, since coming to Drake, has been on learning about what others (especially the OT faculty) are doing and finding ways to support them, while also looking for opportunities for faculty and students to give back to the larger good. I am particularly interested in the needs of underserved communities and populations and the organizations that serve them. I hope to grow this aspect of the OTD program so that we can effectively address the needs of the community surrounding Drake.
These past few years have been like no other. What advice would you like to give to a first-year student at Drake?
I would say, breathe. Give yourself permission to not know something, and to need to find your way. Get to know the other people in your classes and residence hall (if staying on campus). Don't be afraid to introduce yourself to someone you don't know. Ask questions in class. Take advantage of faculty office hours if you don't understand something. Learn how to advocate for yourself—appropriately—if you feel disrespected. Know who your supports are. Utilize University resources if you need them. And, lastly, don't be afraid to ask for help. That's why we are here.