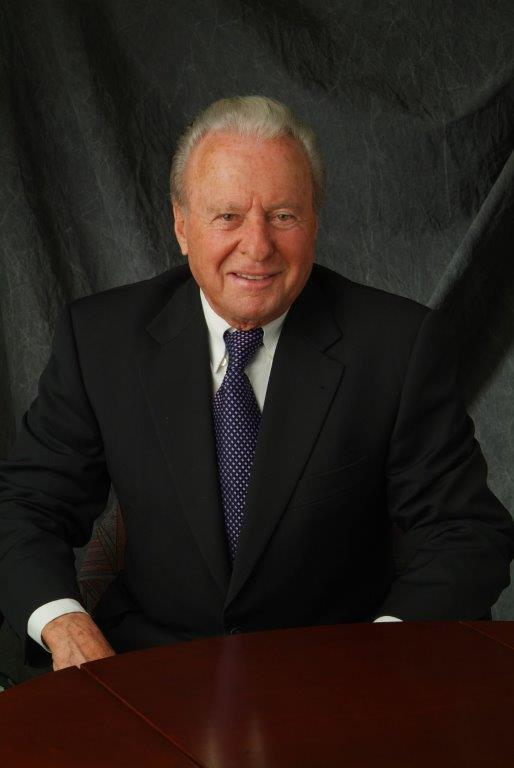 The Robert D. and Billie Ray Center at Drake University will honor Bill Knapp, a distinguished Iowan with a deep commitment to improving our state, with the Robert D. and Billie Ray Pillar of Character Award.
"It is an honor to be awarded the Robert D. and Billie Ray Pillar of Character Award," said Knapp who will be honored April 22 at The Ray Center's annual event, An All-Star Evening. The event is a fundraiser for The Ray Center, the global home of CHARACTER COUNTS!
Knapp was raised on a farm in southern Iowa where he learned the value of hard work and honesty. Being born just three years before the start of the Great Depression, he also learned to make do with limited resources and make the most out of every opportunity. What he never learned was the ability to say "no" when asked to help those in need.
Knapp's tenacity, work ethic, and generosity have served him well throughout his life, a life that has seen him become one of the greatest entrepreneurs but also one of the most respected philanthropists in the state. His legacy continues to shape the face of Iowa.
"Bill exemplifies all that the Pillar of Character Award stands for: civility, character, and leadership," said President of Drake University Marty Martin. "From humble beginnings on the farm, to serving his country and ultimately his success in the boardroom, Bill has lived a life of impact. He has devoted his all to bettering his community and is a true servant-leader."
This award is The Ray Center's highest honor and is presented each spring to an individual who demonstrates good character as a role model and reflects former Governor Robert D. Ray and Billie Ray's lifelong commitment to civility and character development. Past recipients include Norman Borlaug, Hayden Fry, Shawn Johnson, Peggy Whitson, and Ashton Kutcher.
"The Ray Award was created to honor Iowans like Bill Knapp," said Marta Codina, chair of The Ray Center's National Advisory Council. "Not only did Bill share a friendship with the Rays, the legacies of these three leaders will impact Iowans for generations to come."
An All-Star Evening is presented by Hy-Vee and set to begin at 6 p.m. Friday, April 22, at the Ron Pearson Center in West Des Moines, with the following schedule:
6 p.m., An All-Star Reception, presented by Prairie Meadows
6:30 p.m., general reception and silent auction
7 p.m., dinner and live auction
The benefit is chaired by Mike and Ellyn Knapp and Ray and Susan Cole. Funds raised at An All-Star Evening will support the character and leadership development projects of the Ray Center.
Through public awareness and programming grounded in research, The Ray Center helps create strong, vibrant communities that value positive, healthy relationships and respectful behavior. The Ray Center's initiatives benefit people of all ages and are easily adaptable for families, schools, workplaces, and athletic teams and organizations.