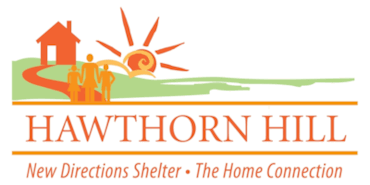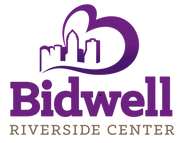 Hawthorn Hill and their partner agency, Bidwell Riverside Center (Bidwell), provide life-changing assistance to individuals and families experiencing food insecurity and homelessness in the greater Des Moines community. When these organizations needed specialized advice and assistance on some complex transactional matters, they reached out to the Drake Entrepreneurial and Transactional Law Clinic ("ETC"). Hawthorn Hill was dealing with a complicated charitable donation and Bidwell needed to create employment agreements with its licensed childcare teachers. ETC student attorneys rolled up their sleeves and went to work providing the advice and documents needed to successfully resolve both organizations' issues.
In the spring of 2020, as the COVID-19 pandemic crippled our communities and many social relief agencies, these organizations turned to the ETC once more for help obtaining federal assistance to maintain their charitable programs. Student attorneys worked with the organizations' executive director, accounting staff, and payroll service firm to gather all the information and documentation necessary to apply for and secure forgiveness of nearly $250,000 of federal funds under the Paycheck Protection Program. This funding was critical to enabling the organizations to retain staff and remain open throughout the entire pandemic, a time during which the organizations' free and reduced rent supportive housing, food pantry and childcare services were needed more than ever.
Now, Hawthorn Hill and Bidwell have become regular, continuing clients of the ETC. (While most of the ETC's client engagements are single transaction projects, the Clinic provides ongoing transactional legal services to a small group of established community nonprofit organizations.) Each semester a student attorney is assigned as lead counsel to each organization. They address legal questions and needs of the organizations as they arise. Student attorneys have worked with Hawthorn Hill and Bidwell on issues including corporate bylaws, conflict of interest and gift acceptance policies, landlord/tenant matters, and corporate and tax-exemption considerations relevant to a potential merger or other reorganization.
Tim Shanahan, executive director of Hawthorn Hill and Bidwell, has high praise for the outstanding work and professionalism demonstrated by the ETC student attorneys. "The assistance we have received from the Drake Entrepreneurial and Transactional Clinic has been invaluable. The student attorneys and faculty have provided support and advice on numerous legal projects," reported Shanahan. "Without this assistance, we would have missed valuable opportunities, overlooked important legal and tax exemption issues, and incurred significant professional fees. We have been very pleased with their work and professionalism. They have been instrumental in extending our ability to provide shelter, childcare, food and other basic necessities to the neediest in our community."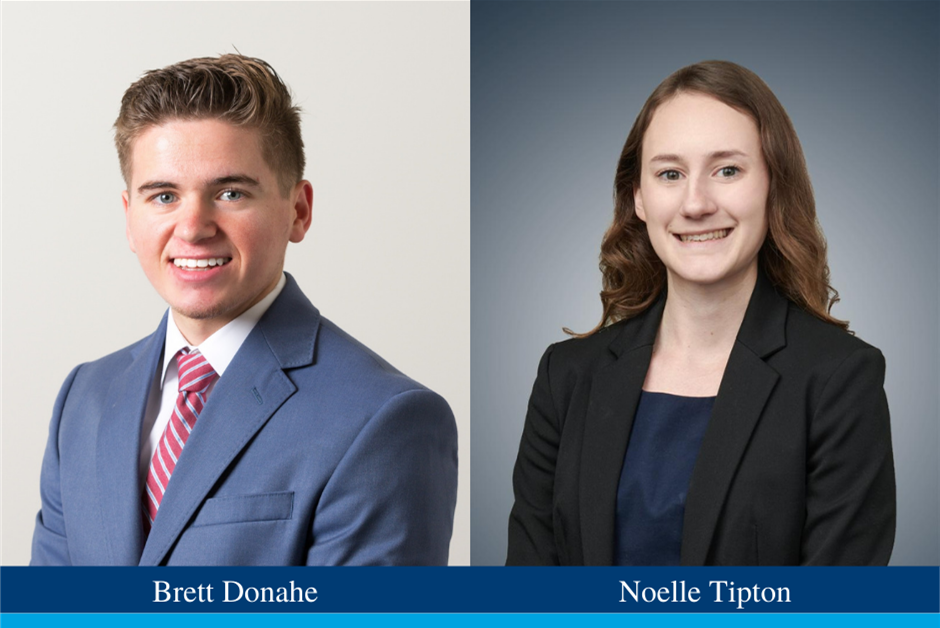 Third-year students Noelle Tipton and Brett Donahe served as Hawthorn Hill and Bidwell's lead attorneys during the fall semester. "Assisting Hawthorn Hill and Bidwell Riverside Center with various legal matters throughout the semester has refined my legal skills while simultaneously allowing me to help two organizations that do great work in our community," said Donahe. "My time as a student attorney at the Entrepreneurial and Transactional Clinic has been incredibly rewarding, both professionally and personally."
Tipton believes her experience with the ETC will enable her to hit the ground running when she lands her first job after graduation. "I have really enjoyed my time at the Clinic," said Tipton. "Being able to help clients with complex legal work has been a great learning experience and also very rewarding. In addition, the practical knowledge that I have gained from working in the ETC will definitely help me navigate what is required of an attorney in their first years of practice and beyond."
"Brett and Noelle are exceptional student attorneys and they manage a busy caseload assisting several neighborhood small businesses and community nonprofits," said Nick Roby, Director of the ETC. "They have spent many hours addressing sophisticated non-profit organization issues and applicable federal tax laws and regulations for Hawthorn Hill and Bidwell. Their work will have a direct, significant benefit to these charitable organizations and positively affect the services they are able to provide to central Iowa's most needy and vulnerable families."