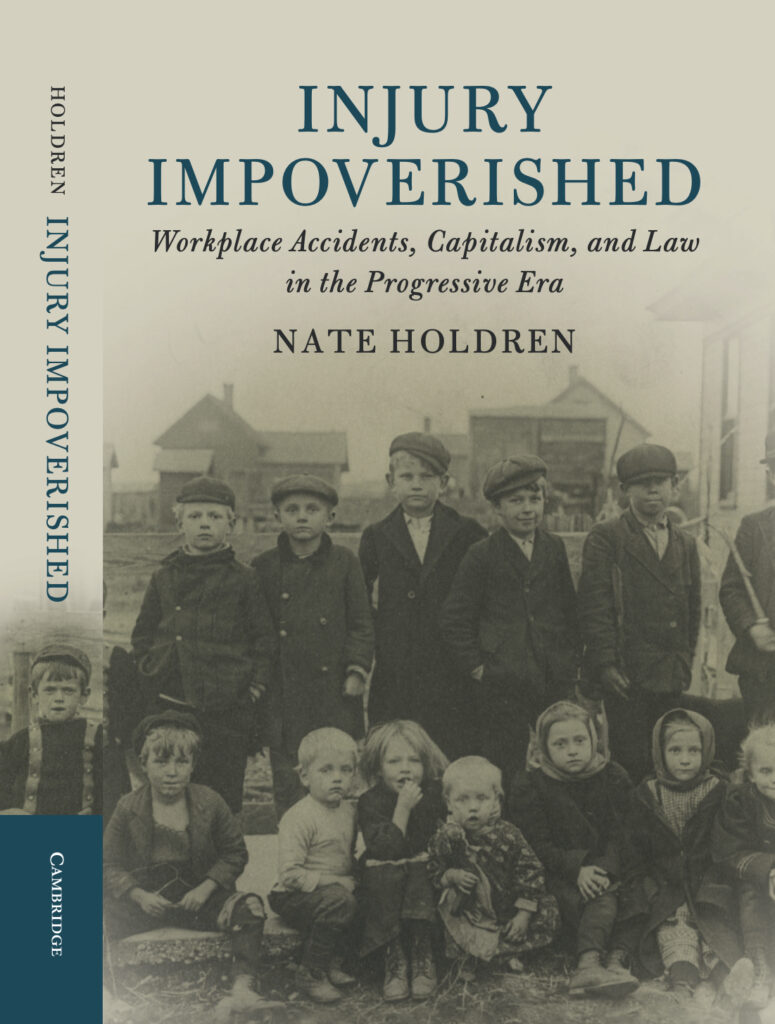 Nate Holdren, associate professor of law, politics, and society at Drake University, recently published a book on workplace injury. Injury Impoverished, published by Cambridge University Press, examines the ways work in US history has caused injury and death for many people, how the law fails to remedy these harms, and how attempts at improving the law led to discrimination against people with disabilities.
The book won the Philip Taft Award for best book in labor history and was runner up for the Merle Curti prize for U.S. intellectual history. The book came out in paperback at the end of November, 2021, and takes on a new relevance given the widespread problems of COVID-19 exposure in workplaces.
The book combines multiple fields of scholarship, including legal history, labor history, business history, disability studies, and critical theory, in order to examine the changing violence of work and its human costs.
In addition to winning awards, the book has been favorably reviewed in publications including the American Journal of Labor History, the Journal of the Gilded Age and the Progressive Era, Continuity & Change, Jotwell, and the Michigan Law Review. A review in the Association of College & Research Libraries magazine Choice described the book as "filled with fascinating details, such as the callous calculations that entered into employers' hiring decisions," adding "Holdren's work deserves a place in advanced courses that examine the complex relationship between workers and companies."
More information on the book is available at the Cambridge University Press.