Des Moines Roosevelt graduate and DMPS employee Dau Jok to make remarks
Drake University will host its 151st commencement ceremony in the Knapp Center Saturday, Dec. 18, at 10 a.m. The University will award 363 bachelor's, master's, and doctoral degrees. Masks are required for all attendees in compliance with University policy and CDC recommendations.
"I am awed by the resiliency of our graduates in completing their degrees amidst the stress and disruption of a global pandemic," said Marty Martin, Drake University president. "It is my honor to congratulate them and present them with their diplomas in the Knapp Center on Saturday."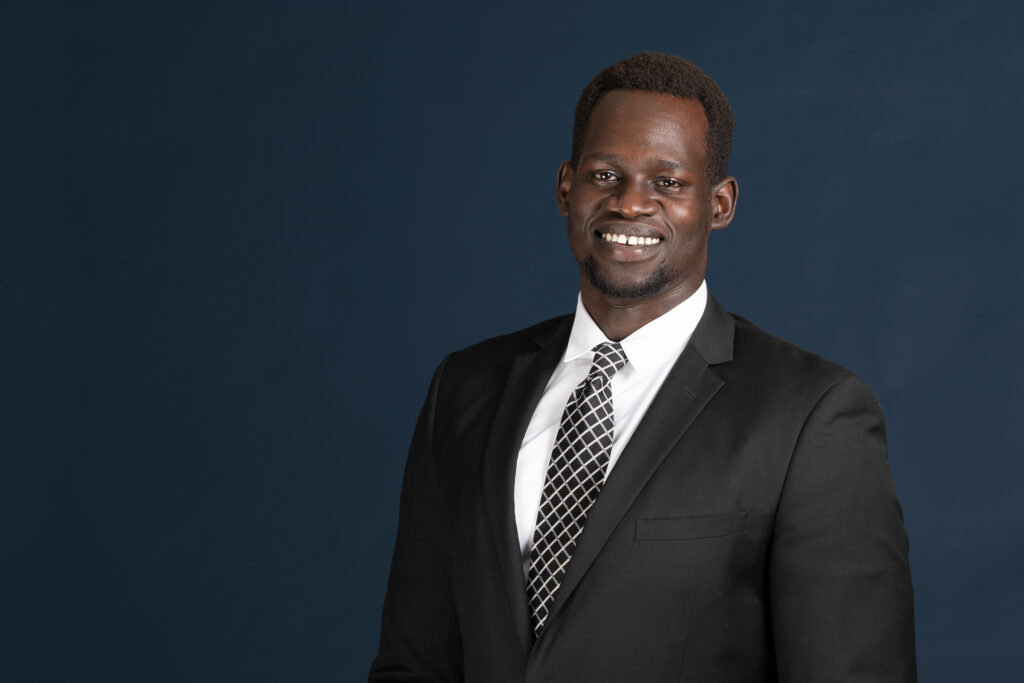 Dau Jok, who is receiving a doctoral degree in education during the ceremony, will deliver the keynote remarks. Jok, a 2009 graduate of Des Moines Roosevelt High School, fled war in South Sudan with his family as a child. He received a bachelor's degree in philosophy from the University of Pennsylvania and master's in global leadership from Goldsmiths, University of London. He is currently the social and emotional learning coordinator for Des Moines Public Schools and a first lieutenant in the United States Army Reserve. Jok played basketball at the University of Pennsylvania and is the older brother of former University of Iowa men's basketball player Peter Jok.
Peggy Fisher, a 1970 Drake graduate and chair of the Drake Board of Trustees, will give the call to order. Drake's graduates join a network of more than 75,000 Drake alumni around the world. The University will stream the ceremony at live.drake.edu. Free parking is available in campus lots during the ceremony. View more information, including directions to campus, on the Registrar's web page.

Following the ceremonies, graduates and their families are encouraged to attend a community-wide holiday street party on the 2300 block of University Avenue. Called Dogtown Chromatic: A Light and Music Experience, the event kicks off at 5:30 p.m. and includes a block-long lighting display, a performance by The Isiserettes Drill and Drum Corps, and live music and entertainment.
About Drake University
Drake University is recognized as one of the finest national liberal arts universities. A distinctive and distinguished private university in Des Moines, Iowa, Drake enrolls nearly 3,000 undergraduate and more than 1,800 graduate students. Students choose from more than 70 majors, minors, and concentrations and 20 graduate degrees offered through seven colleges and schools. In addition, Drake offers a range of continuing education programs serving working professionals, community members, and area businesses. Drake recognizes the importance of its location in Iowa's capital city and seeks to connect its teaching and learning to the wealth of cultural, recreational, and business resources it provides. At the same time, it integrates global thinking and intercultural learning into everything it does, preparing students to lead in an increasingly interconnected world.