Brecklyn Carey caught the law bug after participating in a mock trial based on the book The Outsiders by S.E. Hinton as a middle-schooler in Atlantic, Iowa. She volunteered to be the defense attorney and, while she will be the first to tell you that she had absolutely no idea what she was doing, she was so energized by the experience that she began to wonder what it was like to be a real-life attorney. She contacted a local lawyer and asked if she could shadow him for a day. He agreed. "What I learned that day is that I could use my love for acting and public speaking to do more than just tell a story – I could tell stories which could make a difference in the world and help other people," recalls Brecklyn. "The rest is history."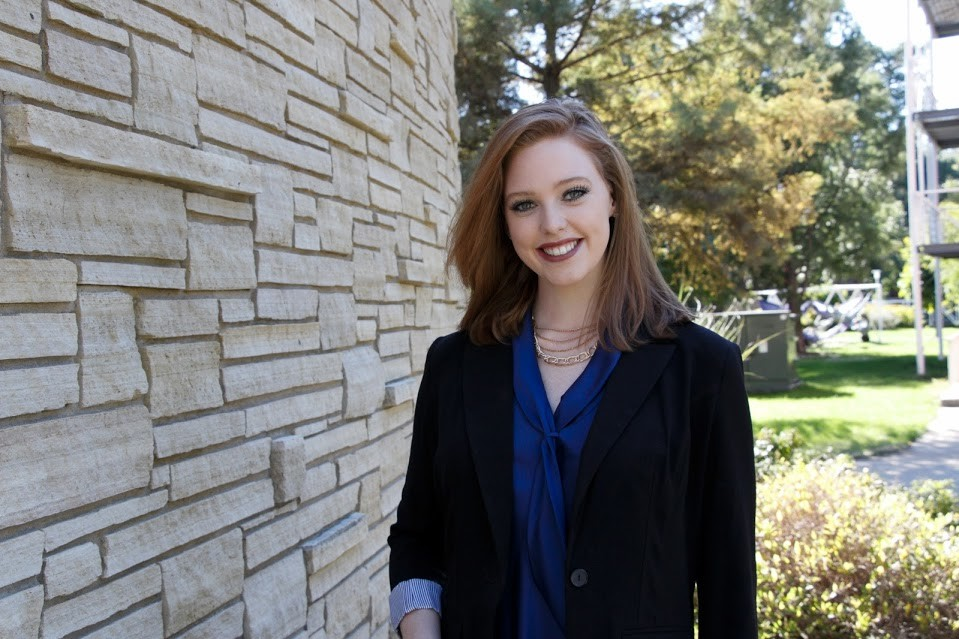 Brecklyn will graduate from Drake Law School this month and plans to pursue a career as a litigator. Her impressive resume includes internships with the American Civil Liberties Union (ACLU) of Iowa, the Polk County Attorney's Office, and the United States Attorney's Office. As a law student, Brecklyn has tried one full criminal jury trial, and prepared to serve as co-counsel in 10 other jury trials which all pled. She also tried numerous bench trials and averages about a hearing a week at both the Polk County and United States Attorney's Offices. She has made significant, successful motions in several of her cases, and has reached favorable outcomes on plea negotiations made on behalf of her clients. Earlier this year, Brecklyn was awarded the American Board of Trial Advocates Scholarship for demonstrating great potential as a future trial lawyer.
We recently sat down with Brecklyn to learn more about her decision to attend Drake Law School and some of her experiences here:
Why did you choose Drake Law School?
I chose Drake Law for the experiential opportunities. When I heard about the First-Year Trial Practicum and the Drake Legal Clinic, I was sold. I still haven't heard of another law school that offers even close to the same amount of opportunities as Drake Law.
What experiences have been the most meaningful in or out of the classroom?
My courses in civil and criminal litigation have provided an outstanding foundation and helped prepare me to act as a trial attorney, but it is truly the connections I've made with my faculty mentors that have guided me and that I value the most.
Professor James Albert is an incredible man who inspires me to strive to become the best attorney and person I can be.  Professor Steve Foritano is always only a phone call away, and I know this from how many times I have called him up in the middle of the day or on his weekend off to ask for help. (Foritano served as bureau chief with the Polk County Attorney's Office before joining the faculty at Drake Law.) Both of these professors have introduced me to many other members of the legal community, all of whom help me learn and grow each day. Professor Foritano has also been my supervisor and mentor for the majority of my internships, where I have been able to fulfill my dream of being a trial attorney. I will always be grateful for all of the support and guidance I have received from faculty throughout my time at Drake Law.