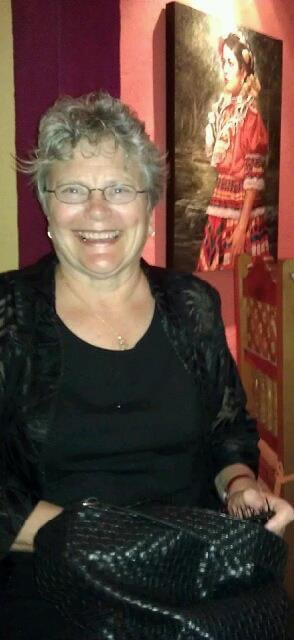 The 2021 season of the Drake University Keys to Excellence Piano Series opens with Nicholas Roth, professor of piano at Drake University, presenting a memorial concert honoring Sally Bay Bartlett, who passed away in March. Bartlett's support for the Drake piano program was far reaching. Chief among her many notable contributions included gifting the magnificent Yamaha CFX concert grand piano, which honored the memory of her husband, William, and her father, Melvin. Mrs. Bartlett offered generous financial and moral support to many Drake piano students over the years, and her support will continue thanks to her estate gift that will endow a new scholarship, the Sally B. Bartlett Scholarship for Piano Study.
The concert will take place on Monday, Nov. 29, at 7:30 p.m. in Sheslow Auditorium. Admission is free. Masks are required for all in attendance. The program features the following works:
SERGEI TANEYEV: Prelude and Fugue, Op. 29
NIKOLAY MIASKOVSKY: Song and Rhapsody, Op. 58
NIKOLAY MIASKOVSKY: Second Sonata, Op. 13
SERGEI RACHMANINOV: Sonata No. 1 in D Minor, Op. 28
Keys to Excellence Piano Series is supported by Yamaha, West Music, Civic Music Association, and Drake University Jordan Concerts. For more information, contact Nicholas Roth at 515-321-5947 or nicholas.roth@drake.edu.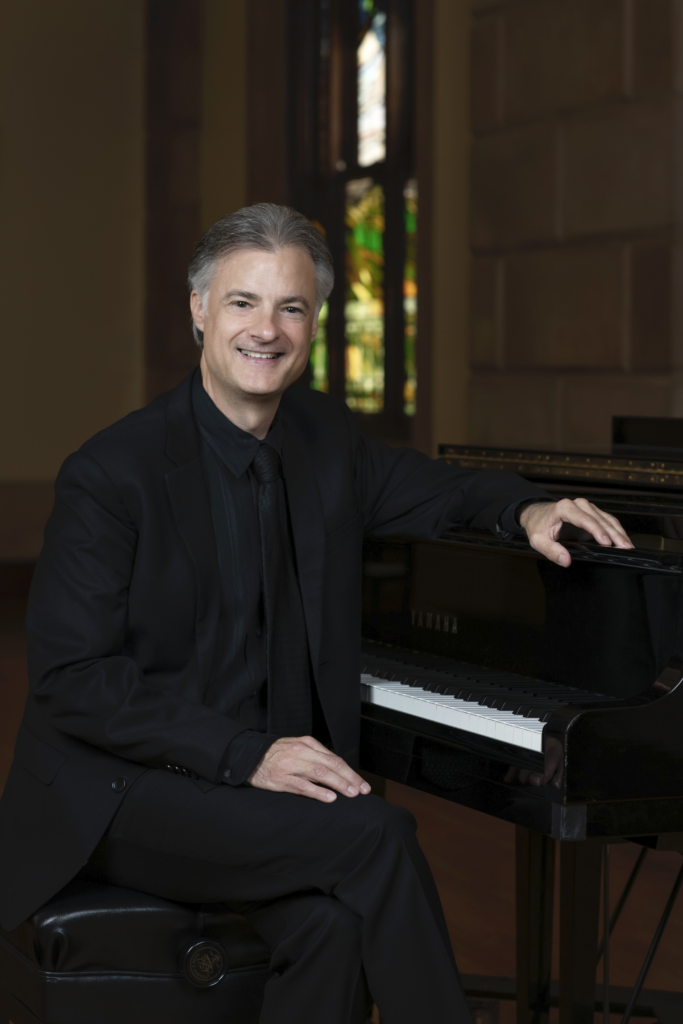 Nicholas Roth, professor of piano at Drake University, is a featured performer and teacher throughout North and South America, Europe and Asia. He is a Yamaha Artist, a Fellow of the American Pianists Association, earned prizes in chamber music competitions in Italy, and received a DAAD grant to further his studies in Germany. Roth holds the Doctor of Musical Arts degree from Michigan State University and additional performance degrees from the Hochschule für Musik in Munich and Indiana University. He has recorded for the Blue Griffin, Naxos, MSR Classics & Innova recording labels.
Roth recently participated in a performance of the Hexaméron for six pianos and orchestra in Baku, Azerbaijan. He was a featured A Prairie Home Companion with Garrison Keillor, and collaborated with Robert Spano in a performance of Gershwin's Rhapsody in Blue. Roth is the founder of the Drake University Keys to Excellence Piano Series, featuring renowned artists from all over the world.
Sally Bay Bartlett died on March 26, 2021, following a brief hospitalization. Her daughter Melissa Kathryn Bartlett and her son John Hamilton Bartlett were by her side. Born in Webster City, Iowa, Sally grew up in Algona, Iowa. Her parents Melvin John Bay and Ruth Margaret Kuehl predeceased her.

Sally was a graduate of St. Olaf College in Northfield, Minnesota (1969), where she majored in English literature with a minor in Spanish and was active in campus activities. Upon her marriage to Dr. William G. Bartlett (Bill) in 1969, the newlyweds moved immediately to Des Moines, Iowa, where they would live for almost 39 years. Upon Bill's death in 2008, Sally settled in Orange Park, Florida while keeping homes and friendships in West Des Moines and in Table Rock Lake, Missouri.

Sally taught Advanced Placement English at Urbandale High School in 1970-1975. She continued her teaching career at Urbandale Middle School in 1992 and retired in 1998. Her love for teaching continued through the years as she taught piano.

Sally was deeply engaged in the civic life of Des Moines with memberships in the Junior League and PEO. She was co-chair of Festival of Trees in 1988. A board member of the West Des Moines Library, Sally was an avid reader. In every community in which she was a part, she would start a book club. She was a member of Faith Lutheran Church in West Des Moines and served as president of the Church Council. She inaugurated and directed handbell choirs at Faith Lutheran Church, Hope Lutheran Church, and St. Francis of Assisi. Music was another love of her life. A multi-instrumentalist, she encouraged young artists and delighted friends. In later years she had great pleasure participating in the Clay County Band and Recycles Band in Florida.

She was particularly supportive of Drake University, the Greater Des Moines Foundation, and the Blank Children's Hospital.

Sally's travels took her all over the world. She and Bill participated in medical missions in Jamaica, West Indies several times. Sally led several trips for Des Moines friends to Costa Rica, Mexico, and Ecuador sharing her love of bird watching and the cultures of Central America. Her travels took her to five continents. Of special significance was her trip to Rwanda where she looked into the face of a Giant Gorilla. She spoke often about the humanity and wisdom behind those eyes.

Sally will be sorely missed by her friends and family.