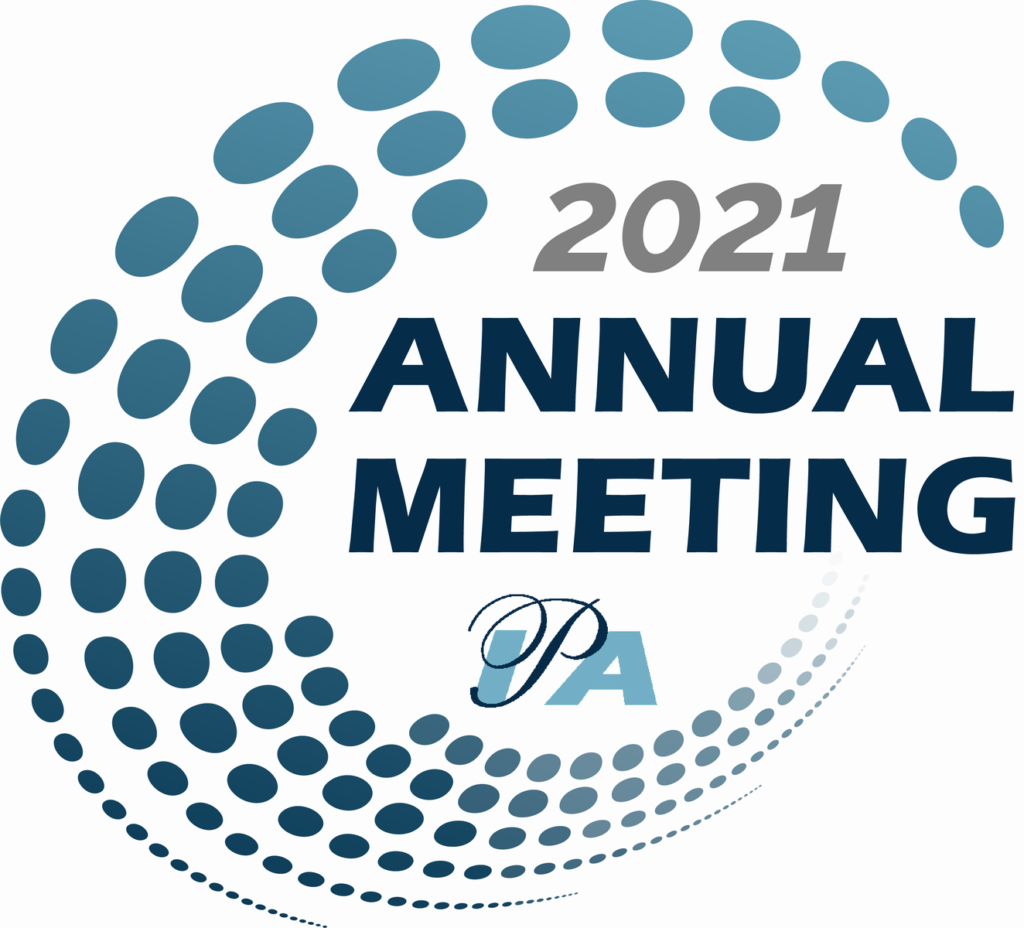 At the 2021 Annual Meeting, held virtually September 20-24, the Iowa Pharmacists Association (IPA) recognized pharmacists and student pharmacists for their leadership, patient care, professional involvement, and public service contributions. The awards serve to capture Iowa pharmacy's spirit of service and its culture of professionalism. Several students, faculty, and alumni from Drake University's College of Pharmacy and Health Sciences (CPHS) were honored with awards and recognition.
Isabelle Tharp, fourth-year pharmacy student, received the Jerry M. Karbeling Leadership Award. This award was established by the IPA Foundation as a tribute to the leadership and service of the late Jerry Karbeling. Recipients of this award have outstanding involvement in professional organizations and the political process as it relates to the pharmacy profession.

Andy Miesner, PH'07, associate professor of pharmacy practice and clinical pharmacist of the Internal Medicine Teaching Service at the Broadlawns Medical Center in Des Moines, Iowa, received the IPA Foundation Poster Presentation Award for "AntibiogramDSM: A Community Antibiogram and Educational Initiative." This award recognizes one original project each year that advances the practice of pharmacy in Iowa.

Jennifer Morris, PH'06, director of pharmacy at critical access hospital Manning Regional, was recognized with the Health-System Pharmacist of the Year Award. The Health-System Pharmacist of the Year Award is a national awards program that recognizes a health-system pharmacist who demonstrates service to the pharmacy profession, specifically hospital pharmacy; contributions to pharmacy programs; cooperation with the entire health care team; and service to the community.

Lindsey Ludwig, PH'98, executive director of CPESN IA, was awarded the Individual Appreciation Award, which recognizes individuals and corporations for their support of organized pharmacy in the state of Iowa.

Steven Sayler, PH'78, pharmacist manager at Hy-Vee in Indianola, Iowa, was recognized with the Bowl of Hygeia. One of the most prestigious awards in the pharmacy profession, the Bowl of Hygeia recognizes a pharmacist who has demonstrated a sustained commitment to community service. The award is part of a national awards program co-sponsored by National Alliance of State Pharmacy Associations and the American Pharmacists Association to recognize outstanding community service, with one recipient chosen from each state every year.
Faculty and alumni recognized for their leadership positions with the association included Kristin Meyer, PH'00, Speaker of the House; Coralynn Trewett, PH'03, Treasurer; Nancy Bell, PH'90, at-large board member, and third-year student pharmacist Mahi Patel, incoming IPA Board member. Courtney Temple, a third-year student pharmacist, was recognized as an outgoing IPA board member.
IPA Foundation board members recognized were alumni John Swegle, PH'92, Vice President, and Rick Knudson, PH'98, along with Cheryl Clarke, PH'86, assistant dean of clinical affairs and director of experiential education, and Renae Chesnut, PH'85, dean.
"We are proud of the recognition of outstanding work that these award recipients and elected leaders have received," said Renae Chesnut, dean and professor of the College. "We are also thankful for the number of students, faculty, and alumni who are dedicated to the Iowa Pharmacy Association and serve in leadership roles to advance the pharmacy profession."