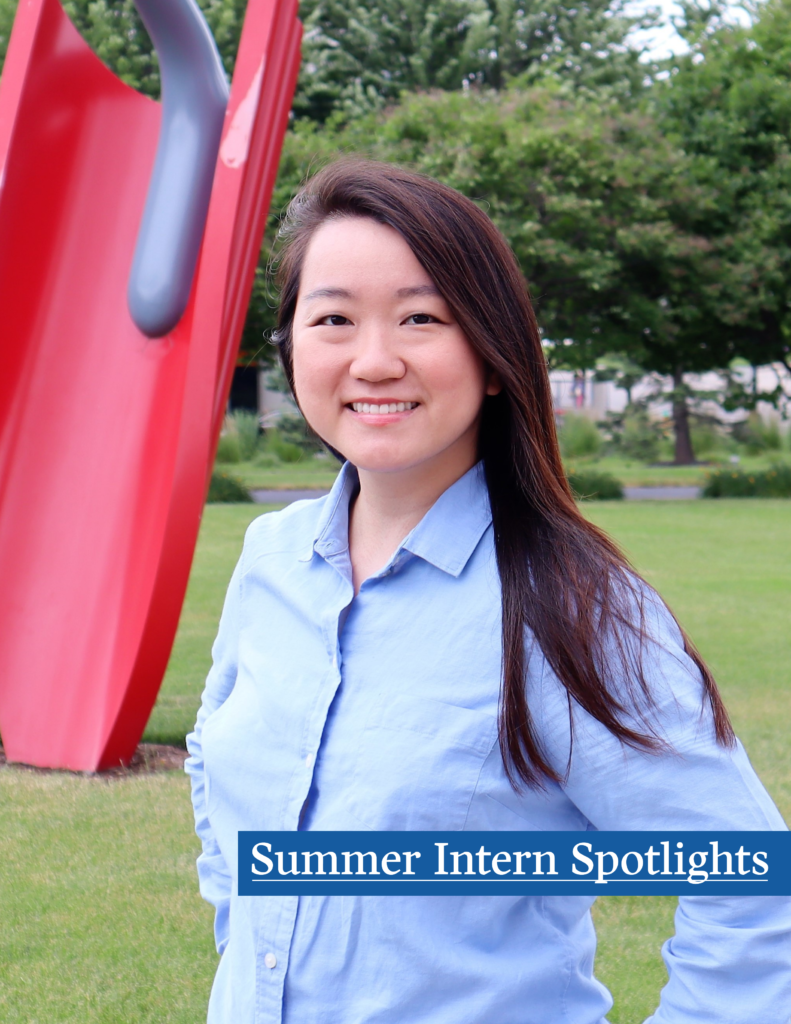 2L Nicole Miller is spending her summer interning at Meredith Corporation, where she works as a legal intern. Nicole assists corporate legal staff on projects based in intellectual property and promotions law.
Nicole answered a few questions about her experience thus far:
How did you discover this internship, and what made you want to apply?
I discovered this internship through a Career Development Office job listing. I knew of Meredith through its renowned works and local prestige, and I had already worked a for few years in brand management in a big corporate environment. Not only was I attracted to the somewhat glamorous nature of Meredith's work, but I was already acquainted with advertising and digital marketing – two things a magazine publisher would do a lot of. I also want to pursue a career as in-house counsel someday, and the job description promised an experience that taught us what such a job would entail. All in all, I recognized it as an exceptional fit.
How did Drake Law prepare you to serve in this role?
Academically, Contracts and Civil Procedure were the most relevant to this role, as there is a huge part of corporate operations that involves drafting and negotiating contracts, as well as keeping track of and managing ongoing litigation with another party. The practice in reading the language of contracts, as well as the ability to understand and look out for common contract writing pitfalls has proved very valuable. Property was also a great class which gave us the background knowledge necessary to have a familiar starting point when discussing intellectual property- something that features heavily in a multi-media conglomerate like Meredith.
The CDO office also helped me secure and then prepare for the job. I turned to Katie Overberg, director of the CDO, for help on an interview scheduling dilemma⁠— not only did she give me great advice, but she also used her extensive industry connections to sort the whole thing out. Katie also connected me with a former intern at Meredith, who graciously gave me first-hand information of what I could expect from this internship before I started.
What does your day-to-day look like?
Generally, all of the interns are already briefed on a project from the day before. We have about 7-8 projects ongoing at this time, so we divide this work first by project, then by task, and then set out to create a work product. Today, it involved researching, updating, and editing a general council's disclosure report to auditors. We can either choose to focus on one project or switch to another as needed. Throughout the day, the general counsel will check-in for an update or answer any questions. Sometimes the legal clerk will do the same. We also have some exposure to outside counsel, where we're able to observe and discuss their processes. All in all, it's a pretty genial environment, full of helpful people who care about giving us educational value in our time here.
How will this experience impact or shape your plans post-graduation?
As an aspiring in-house counsel, this experience finally pulled back the curtain on what goes on in the corporate lawyer's office. I've learned about each attorney's career paths and gained an understanding of the priorities and habits that led them to their role. This will help me make the best choices as I forge my own career path.
Learn more about Drake Law's Career Development Office here.