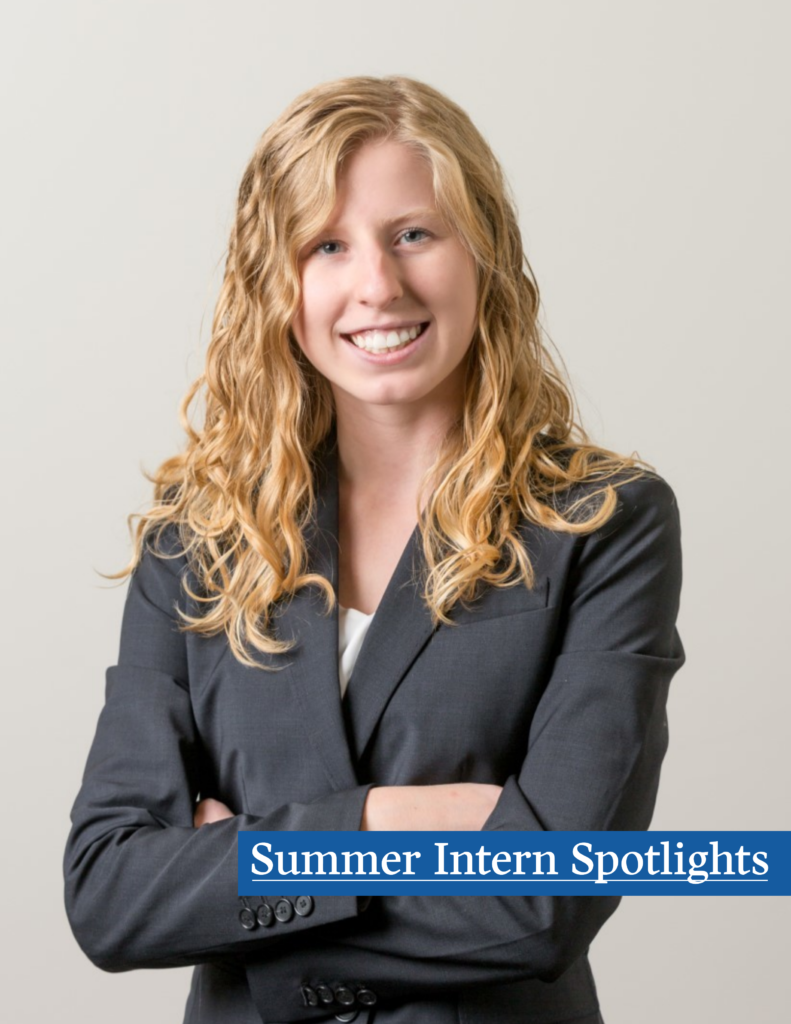 Rising 3L Taylor Sellers is spending her summer as an intern with the Department of Justice's (DOJ) Professional Responsibility Advisory Office (PRAO) in Washington, D.C. The PRAO is charged with providing prompt advice to federal attorneys across the nation with respect to professional responsibility issues. The office ensures that federal attorneys consistently uphold the ethical standards of the profession.
We recently asked Taylor to tell us a little more about her experience thus far:
How did you learn about this internship, and what made you want to apply?
As a former Department of Justice intern,* I knew that I wanted to pursue more opportunities with the federal government. I decided to apply to the DOJ's Summer Law Internship Program (SLIP). The SLIP program distributes application materials to many offices within DOJ, so I wasn't initially sure where I would end up. But when I had my interview with PRAO, I knew it was the perfect fit for me.
*Taylor previously worked for the DOJ as an intern with the United States Attorney's Office for the Southern District of Iowa. She started her internship as a sophomore in college and completed it at the end of her 2L year. During that time, she worked on a variety of cases in the civil and criminal divisions.
How did Drake Law prepare you to serve in this role?
The Career Development Office played a key role in helping me prepare for this job. They reviewed my resume before I applied, set up meetings with Drake alumni in the DOJ for me, and they even did a mock interview with me. Now that I have the job, I'm thankful that Drake has prepared me well for legal research and writing work. It was a great feeling to be able to confidently work on assignments from day one.
What does your day-to-day look like?
The day-to-day work can be fast paced. At PRAO, government attorneys across the nation reach out to our office with potential ethical issues, and we respond to them with cited guidance in 24 hours or less. It really puts my research skills to work. For me, it's exciting to learn about what attorneys are working on and I'm happy to be able to help them. When I'm not assisting with a request, I am creating reference memos on specific ethical issues that will be used for future inquiries.
How will this experience impact or shape your plans post-graduation?
I've learned a lot about the rules of professional responsibility and what it means to be ethical, and I know that this knowledge will help me become a better lawyer in the future. This position has also opened my eyes to the range of attorney positions in the federal government. I've had the chance to meet people from so many different offices, and I've learned a lot about the unique job opportunities in government for lawyers. Overall, my work with PRAO has affirmed my commitment to becoming a government attorney.
Learn more about student opportunities and Drake Law's Career Development Office here.