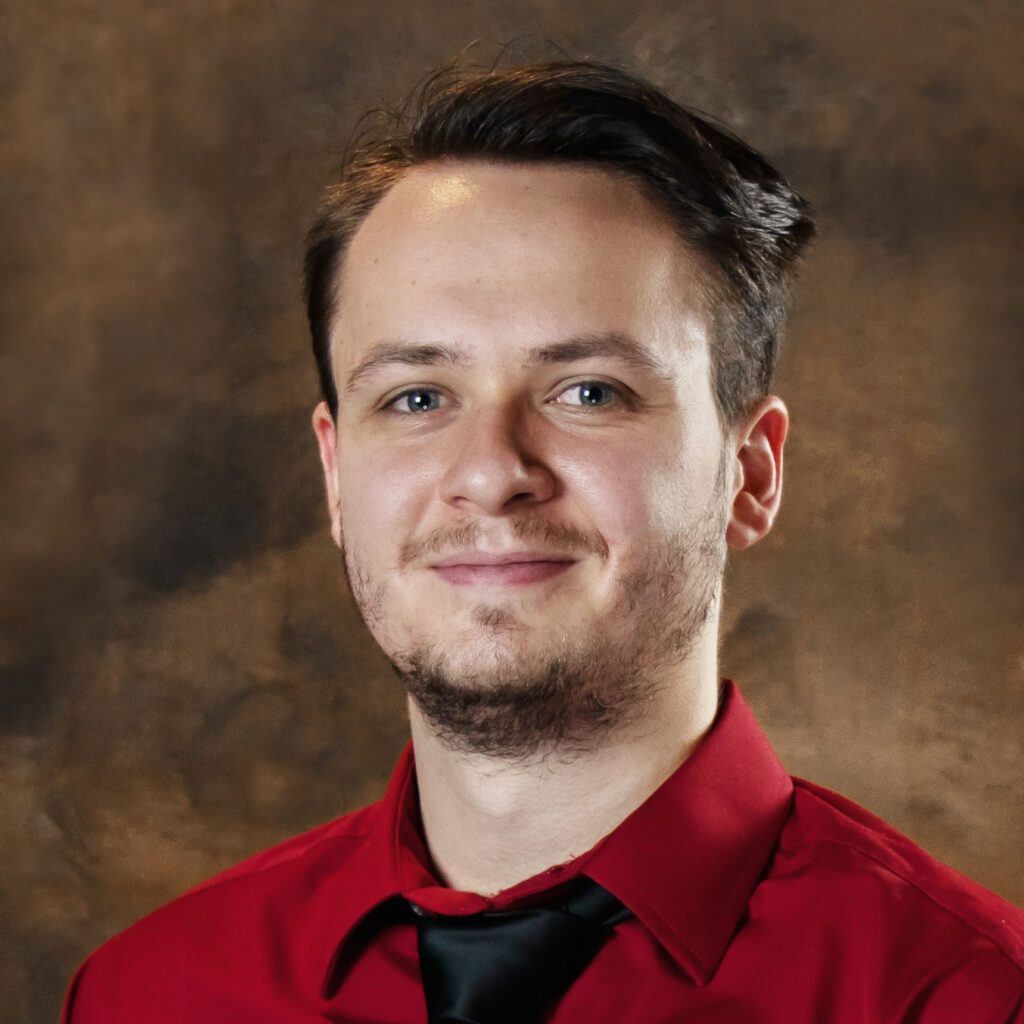 Valentin Vandendoren, a 2021 doctor of pharmacy graduate from the University of Wyoming (UWYO) School of Pharmacy, has been selected as the third drug development fellow in the Vanadro – Drake University Drug Development Fellowship. The Vanadro – Drake University Drug Development Fellowship expands career options for pharmacy graduates by providing a year-long, post-graduate experience in clinical pharmacology. The one-year fellowship, unique in the Midwest, provides pharmacy graduates the opportunity to gain a solid foundation and competitive edge within the industry through intensive training in various aspects of new drug development and academia.
As the Vanadro – Drake University Drug Development Fellow, Valentin will work with several industry partners to provide groundbreaking patient care to patients globally. The fellowship will provide interactions with drug companies, the Food and Drug Administration, research laboratories, and didactic training in numerous aspects of research. Additionally, Valentin will gain teaching experience In Drake's Doctor of Pharmacy program.   
Valentin has a wealth of research, teaching, and leadership experience, and a keen interest in pharmacology and drug development. He was the president of the UWYO Microbial Minds RSO (Recognized Student Organizations) and brings over three years of teaching experience at the university level to Drake. He tailored his final-year rotations in the UWYO PharmD program to improve his skills and knowledge in the areas of drug development and research, including: 
A research rotation focused on preclinical and clinical drug development, as well as safety efficacy, and pharmacokinetic studies
An oncology rotation focused on specific drug knowledge and therapeutics related to oncology
An academic rotation focused on teaching and presentation skills, as well as research experiences and scientific writing
While fulfilling these rotations, Valentin completed research on pharmacological mechanisms and therapies associated with transient receptor protein channels. This led to co-authoring a review paper comparing the safety of capsaicin and liraglutide. Other research involvement at the UWYO led to his writing a review on preclinical models used to test and develop multiple sclerosis drugs. 
"Obtaining this fellowship has proven to me that you don't always have to follow the conventional path if you are willing to work hard, improve yourself, and search for opportunities that you can be passionate about," said Valentin. 
Vanadro Drug Development Consulting was formed by Sanela Bilic, PH'03, GR'03, who has over 15 years of experience in drug development. For more information about Vanadro Drug Development Consulting, please visit https://www.vanadro.com. Questions regarding the fellowship can be directed to Co-Fellowship Directors Erik Maki (erik.maki@drake.edu) and Craige Wrenn (craige.wrenn@drake.edu) at Drake University. For additional information regarding the Drake University College of Pharmacy and Health Sciences, please visit https://www.drake.edu/cphs/.