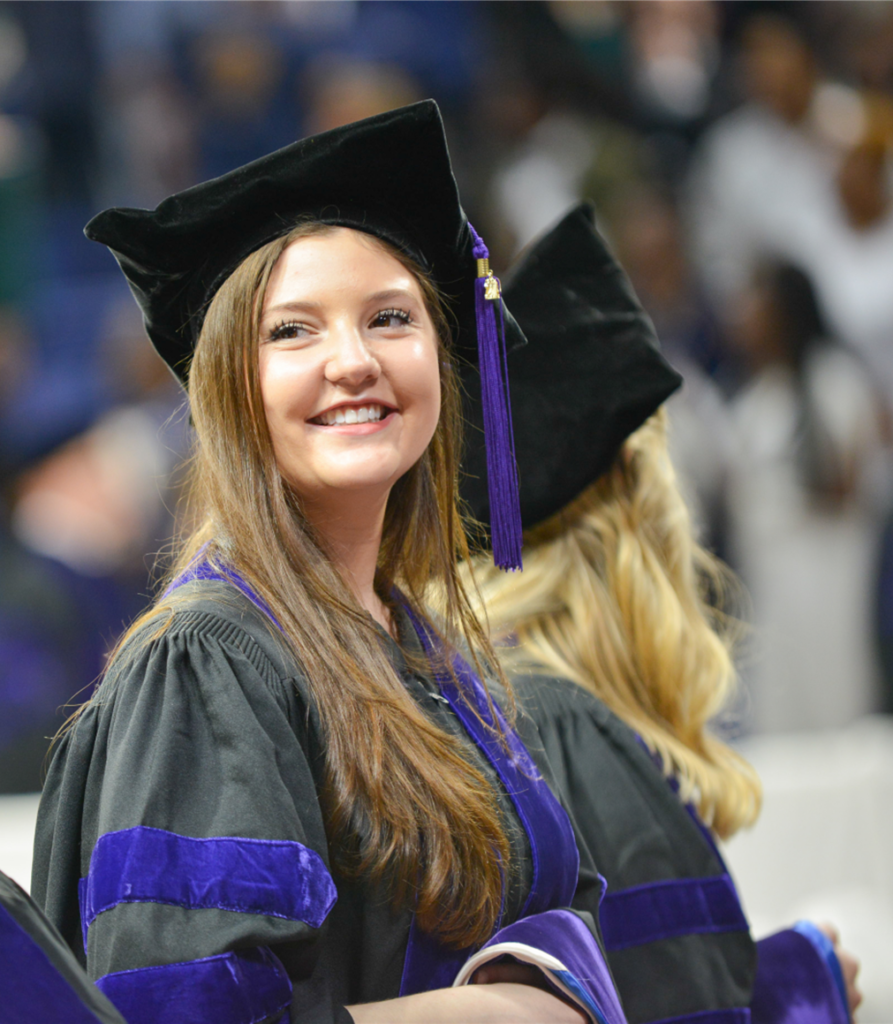 Drake University Law School will honor its 2021 and 2020 graduates during an in-person commencement ceremony on Friday, May 14, 2021, beginning at 7 p.m. at the Knapp Center.  The ceremony will honor all May 2021 graduates, as well as alumni who graduated in May, August, and December 2020. In-person attendance is limited to ticketed guests only. The event will be available via livestream to a broader audience.
The program will include remarks by Drake University President Marty Martin, Drake Law Dean Jerry Anderson, and outgoing Student Bar Association president and third-year student Claire Davison. Lieutenant General Russell C. Davis, LW'69, will deliver the commencement address.
Lieutenant General Davis' distinguished military career includes service as a U.S. Air Force pilot and leadership positions with the National Guard. He began his National Guard service with the Iowa Air National Guard while earning his law degree at Drake. In 1982, Davis was promoted to Brigadier General making him the first African American to become a general officer in the Air National Guard. Davis served as commander of the District of Columbia National Guard and Vice Chief of the National Guard Bureau. He was named Chief of the National Guard Bureau and promoted to Lieutenant General in 1998. Davis was the first African American to serve as National Guard Bureau Chief, and he held the position until retiring in 2002. In recognition of his many accomplishments, Lieutenant General Davis will receive an honorary degree from Drake University during the undergraduate commencement ceremony on Saturday, May 15.
For more information about the 2021 Commencement Celebration visit drake.edu/law/students/graduation/.