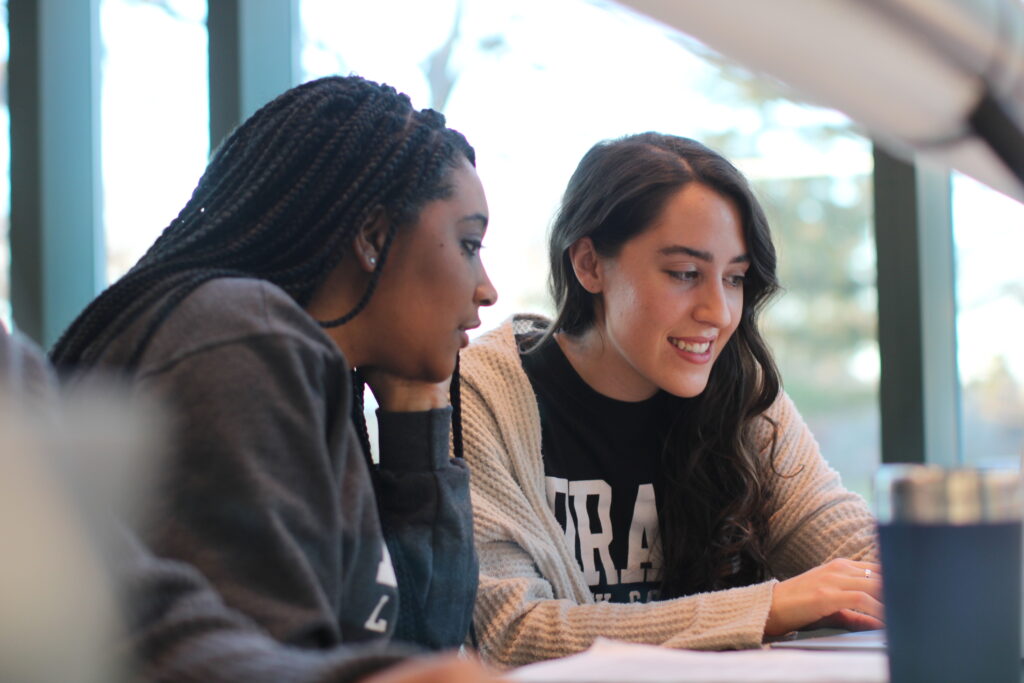 Drake University Law School has been named among the best legal writing programs in the country in U.S. News and World Report's 2022 rankings of accredited law schools. This year, Drake's legal writing program is ranked ninth in the nation and tied with the University of Michigan for best in the Midwest. The Law School is often recognized for the strength of its legal writing program, consistently ranking among the top 20 in U.S. News & World Report's "America's Best Graduate Schools."
Drake Law School equips students with the legal writing and research skills they need to succeed in the profession. "We have always been proud of our legal writing program," said Drake Law dean, Jerry Anderson, "and this ranking is evidence of our continuing strength and leadership in this area. Our mission is to prepare 'complete professionals' and the ability to communicate effectively and present precise legal analysis are key components of any successful legal career," said Anderson.
Drake's legal writing faculty are respected leaders in their field who produce innovative research on teaching methodology. This year, Professors Danielle M. Shelton, Karen L. Wallace, and Melissa H. Weresh published "Legal Analysis and Writing: An Active‑Learning Approach," a textbook for first-year law students. This textbook includes explanations, examples, and practice exercises to help first-year law students master the form and function of legal practice documents.
Professor Weresh has long been a leader in the legal writing community, serving as president of the Legal Writing Institute and on the editorial boards of the JOURNAL OF LEGAL EDUCATION and LEGAL COMMUNICATION & RHETORIC: JALWD. In 2017, the Legal Writing community honored her with the Thomas F. Blackwell Memorial Award for Outstanding Achievement in the Field of Legal Writing. Professor Weresh emphasizes the collaborative approach taken by the Drake faculty, noting "For many years the legal writing faculty have worked closely and effectively with one another to ensure that our students have excellent training in legal communication. Like the team-based learning approach we employ in the classroom, we enjoy a strong sense of collegiality and cooperation with one another."
Professor Shelton, who graduated magna cum laude from Harvard Law School, has taught Legal Writing at Drake since 2003 and has used her background as a litigator to contribute to Drake's rigorous legal writing program. Of Drake's legal writing program, Professor Shelton says, "Drake is committed to creating practice-ready lawyers—lawyers who can effectively represent clients from Day 1 out of law school. Strong legal writing skills play a big role in that, and our legal writing program teaches students the fundamentals and rigors of how lawyers write."
In the overall U.S News rankings, Drake Law continues to climb, reaching its highest ranking ever (#102) in this year's list.
Additional information about the rankings and methodology can be found on the U.S. News & World Report website.
To learn more about Drake University Law School, visit drake.edu/law.