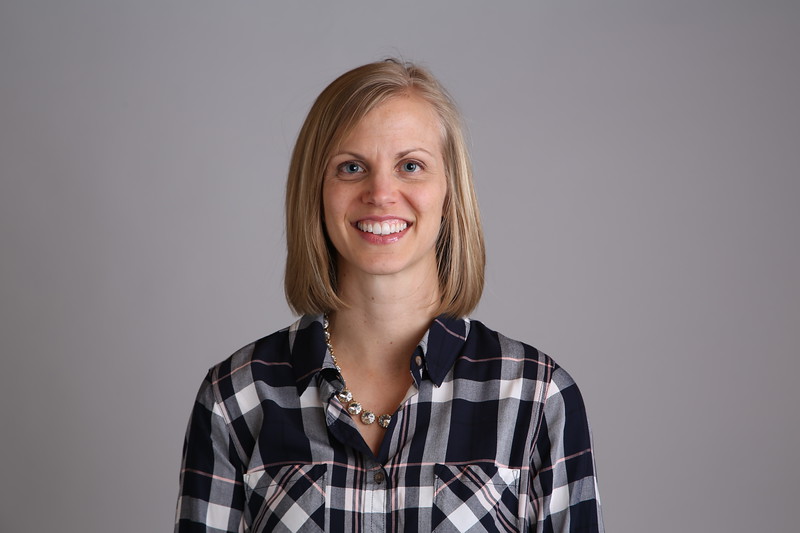 Sally Haack, professor of clinical sciences in the Drake University College of Pharmacy and Health Sciences (CPHS), was honored with the 2021 Principal Financial Group Global Citizenship Award during the virtual Global Citizen Forum on March 4, 2021. 
In its seventh year of existence, the Global Citizenship Award honors a Drake University faculty or staff member for their outstanding contributions to global engagement and internationalization of the campus and curriculum. A selection committee appointed by the Provost reviews all nominations and makes an award recommendation to the Provost. Haack was nominated by colleague and former award recipient, John Rovers.
Haack received her PharmD from Drake in 2002 and has been a faculty member since 2004. She assists with clinical rotations for fourth-year pharmacy students that take place in Australia and New Zealand. Haack also uses her practice site at Primary Health Care (PHC), to expose fourth-year student pharmacists to global perspectives on health care without having to leave Des Moines, Iowa, with its high-need, low-resource, and often non-English speaking patient population. She also coordinates virtual projects and case studies for students to learn with and from students at Drake University's partner school Monterrey Tech (Mexico).
Haack's research and scholarly activities contribute to Drake's global mission. She has presented at several conferences and meetings in Mexico and works with international partners on research and peer-reviewed publications on global learning. Haack also invited a faculty member from the University of Guadalajara in Mexico to visit Drake in June 2019.
Haack's service to the CPHS also reflects her interest in serving Drake's global mission. She is a member of the Executive Committee for the Concentration in Global and Comparative Public Health and the College's Diversity, Equity, and Inclusion Workgroup. She is working with CPHS colleagues to develop a project with Taylor's University in Malaysia to bring their students to Des Moines for advanced training in clinical pharmacy. Haack collaborates with Drake's World Languages and Cultures Department to lead weekly conversation hours for students to improve their Spanish and/or English and to create a future minor in Medical Spanish.
"I am truly humbled to receive this Principal Global Citizen Award," said Haack. "The more that I've engaged in global experiences over the years, the more I've realized how much I still have to learn. I'm thankful for a career at Drake that allows me the opportunity to grow, develop, and evolve – both personally and professionally."